The STLINK-V3MINI is stand-alone debugging and programming mini probe for STM32 microcontrollers.
The JTAG/SWD interfaces are used to communicate with any STM32 microcontroller located on an application board.
The STLINK-V3MINI also provides a Virtual COM port interface allowing the host PC to communicate with the target microcontroller through one UART.
The STLINK-V3MINI is a portable version, easy-to-use debugger/programmer including STDC14 interface with its flat cable.

All products of STM32 series which has JTAG/SWD interface
Connect STLINK-V3MINI to host PC
Connect micro USB interface of STLINK-V3MINI, generally, it driver will be auto installed by ST-Link tool.
You can check the programmer is recognized by PC
Sometimes, the driver may not be installed properly, you can also install it manually.
Download it from the #Resources
Right-click ST-Link Debug, and ST-Link VCP Ctrl to update the driver.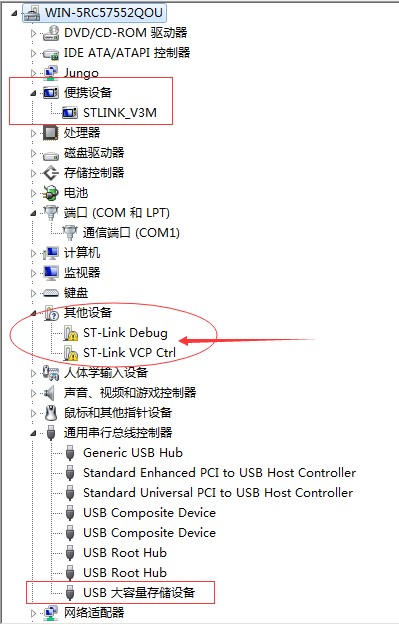 Connect the STLINK-V3MINI to JTAG/SWD interface of STM32 board by adapter boards
Connect the programmer to the target board and power on it. If all the connections are normally, you can read the information of the target board
Then you can compile and program target board by the STLINK-V3MINI