Features

An RS232/485/422 device data collector/IoT gateway specially designed for industrial environment applications,
It has multiple functions such as serial server, Modbus gateway, MQTT gateway, and RS485 to JSON.
With RS232/485/422 and Ethernet interface with PoE function, it adopts outer diameter 5.5mm,
The power interface with an inner diameter of 21mm is connected to the terminal type power supply,
and the rail type shell design is small in size and easy to install.
High cost performance, suitable for data acquisition, IoT gateway,
security IoT and smart instrument monitoring and other fields.
Specifications
Model: RS232/485/422 TO POE ETH (B)
Product Type: Serial Server, Modbus Gateway, MQTT Gateway
Basic functions: Realize RS232/485/422 to Ethernet two-way transparent transmission function
Communication interface: RS232/485/422 × 1, network port × 1
Power supply mode: terminal block DC 6~36V or PoE network port
Isolation protection: power isolation, signal isolation protection
Communication Interface
Ethernet:
------PoE network port, support IEEE 802.3af standard
------10 / 100M self-adaptive RJ45 interface, 2 KV surge protection
Serial: Isolated RS232/485/422
Serial parameters
Baud rate: 300 ~ 115200 bps
Parity: None, Odd, Even, Mark, Space
Data bits: 5 ~ 9 bits
Flow Control: No Flow Control
Software
Protocol: ETHERNET, IP, TCP, UDP, HTTP, ARP, ICMP, DHCP, DNS
Configuration method: PC configuration, WEB browser, device management function library
Communication method: TCP/IP direct communication, virtual serial port method
Working mode: TCP server, TCP client (TCP server also coexists at the same time), UDP, UDP multicast
Other
Operating temperature: -40℃ ~ 85℃
Humidity range: 5% ~ 95% relative humidity
Product Dimensions: L × W × H: 88.7 × 64.5 × 24.2 mm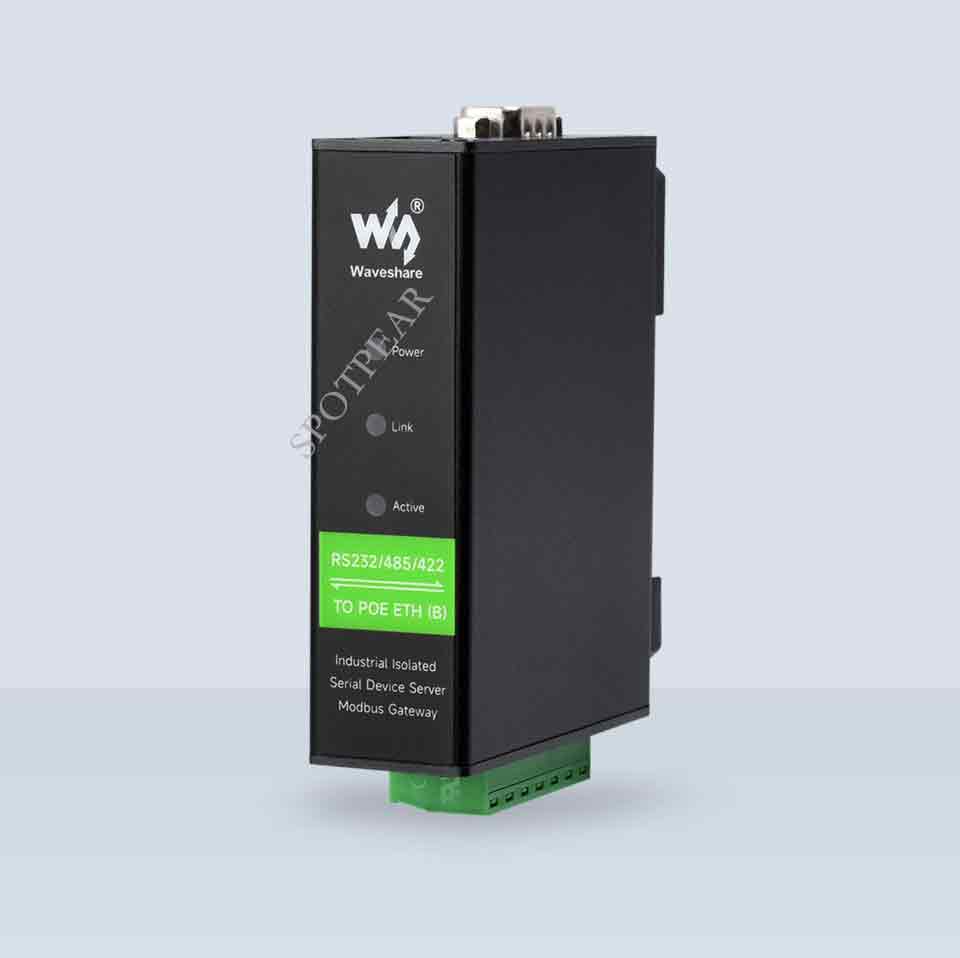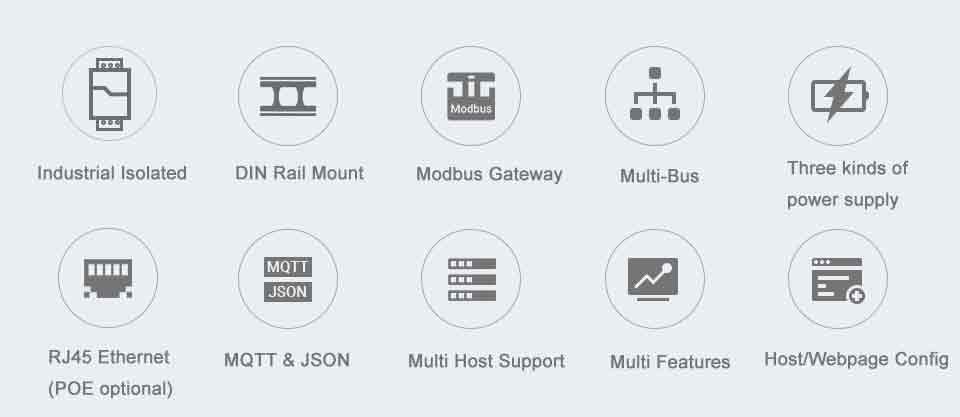 Realize RS232/485/422 to Ethernet bidirectional transparent transmission function

Three kinds of interfaces
Onboard RS232 / 485 / 422 three serial ports, suitable for more application scenarios
Ethernet port to RS232 / 485 / 422
The network port can send data to three serial ports at the same time

RS232 / 485 / 422 to Ethernet port
At the same time, only one serial port interface can be selected to send data to the network port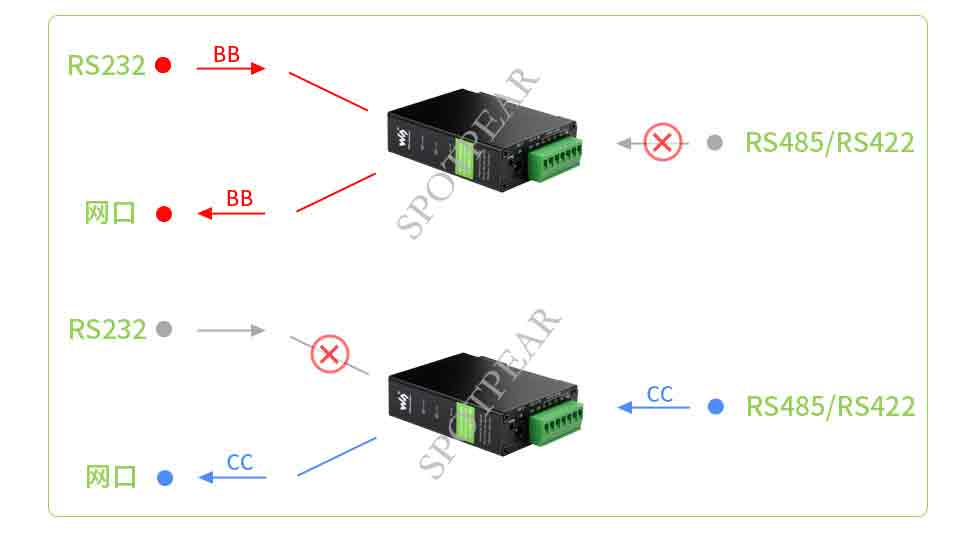 Three ways to supply power
Supports PoE Power over Ethernet for IEEE 802.3af PoE standard
Support terminal block and DC 5.5 power interface for power supply, DC 6~36V wide voltage range input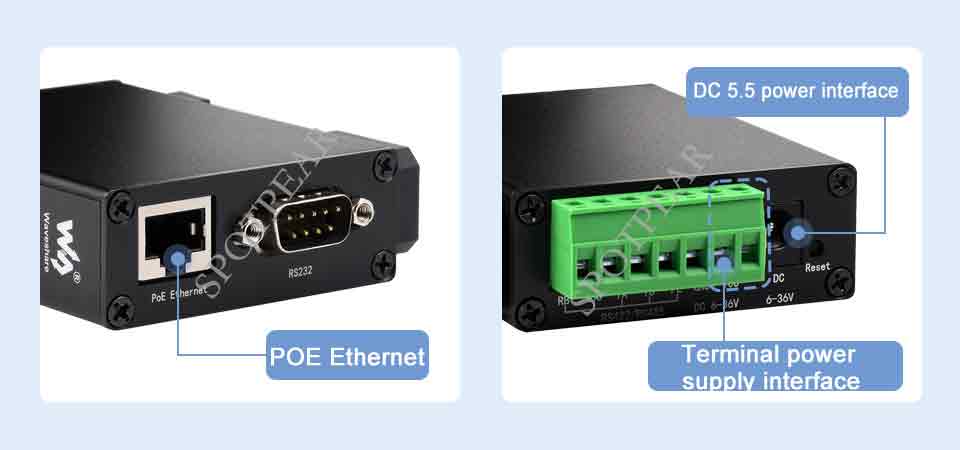 Industrial grade guide rail design, small size, easy installation, high cost performance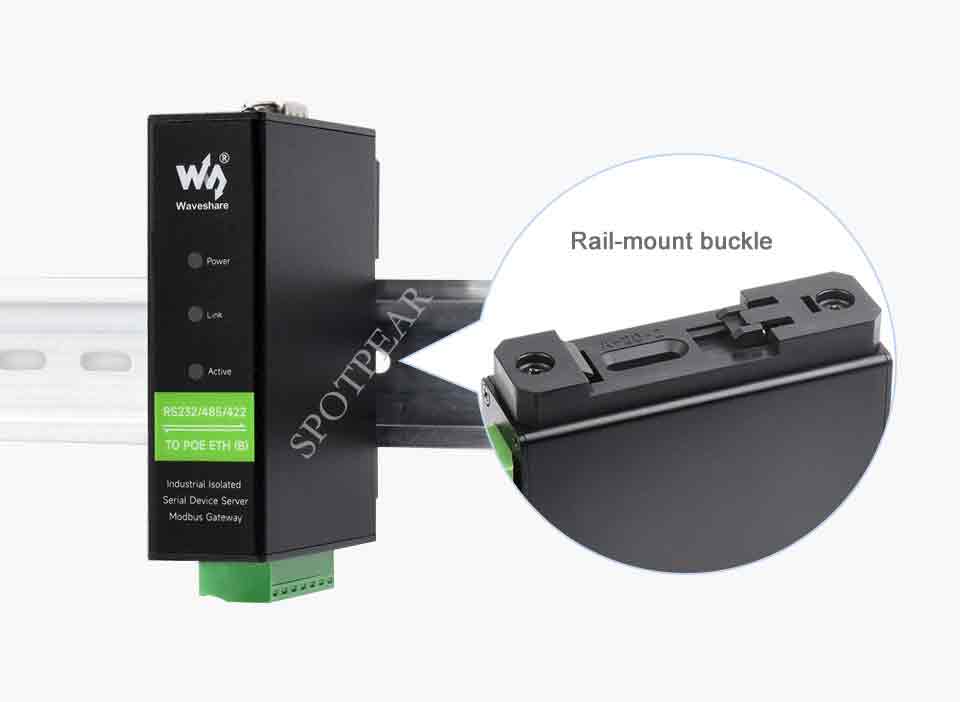 Network upgrade suitable for Modbus, compatible with 3D force control modal components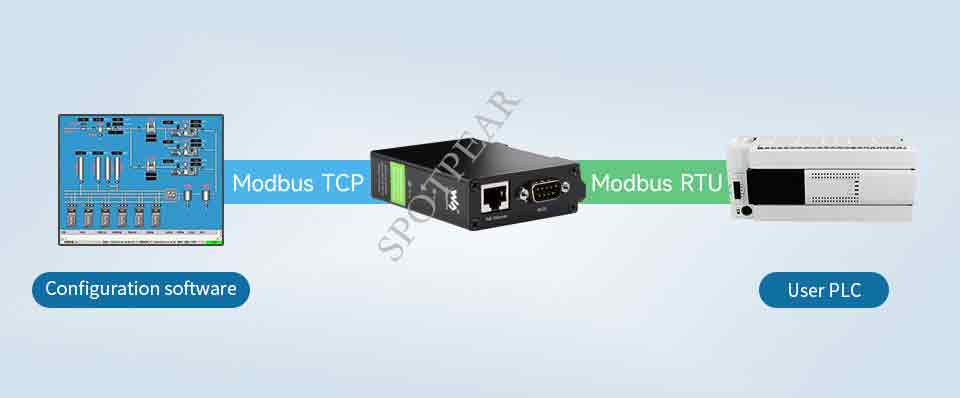 Support multiple communication modes
Support TCP server / TCP client / UDP mode / UDP multicast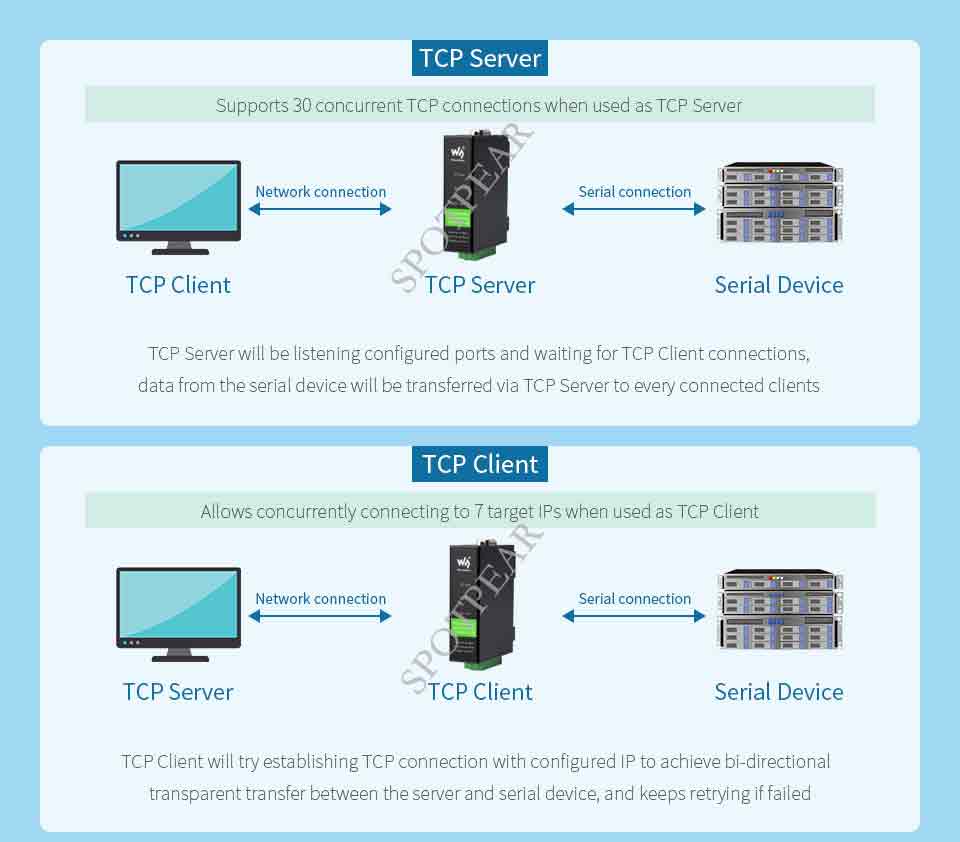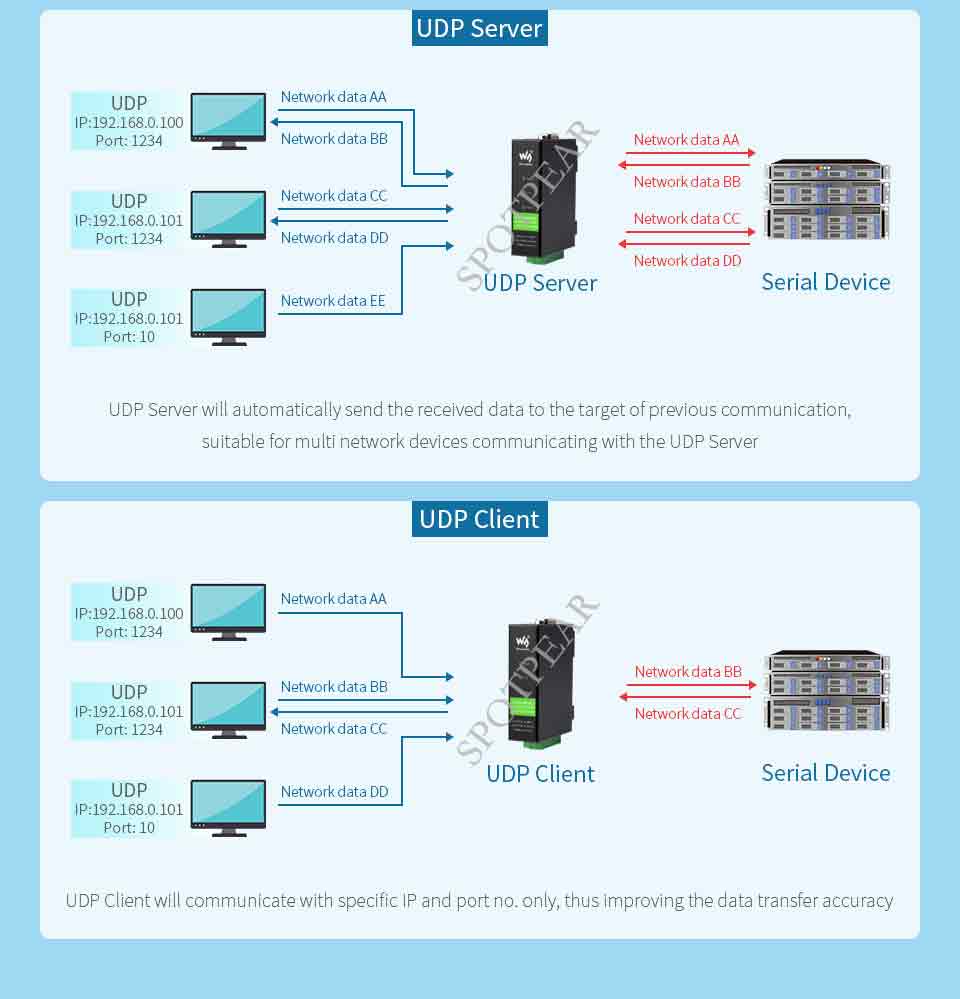 Multiple protocol conversion more freely

When used as an MQTT gateway, the device can upload serial port data to the MQTT server using the MQTT protocol through transparent transmission. The supported servers include Baidu Cloud MQTT, Alibaba Cloud MQTT, China Mobile OneNet platform, etc. It supports parsing the collected Modbus RTU or non-standard serial port data into JSON format, encapsulating them in MQTT packets and uploading them.
When used as a JSON data acquisition gateway, the device can be connected to the data acquisition instrument through RS485, and then automatically collect data and convert it into JSON format and send it to the server. The collected data supports Modbus RTU 645 instrument version 97, 645 instrument version 07, and various non-standard RS485 protocols. Users can configure the uploaded data format through the host computer, and JSON upload can support protocols such as MQTT protocol, HTTP POST protocol, and HTTP GET.
Support multi-host polling function
It can identify data sent by different network devices and respond accordingly to prevent data misalignment. Effectively solve the problem that the serial port device replies to the wrong position after multiple network devices send data at the same time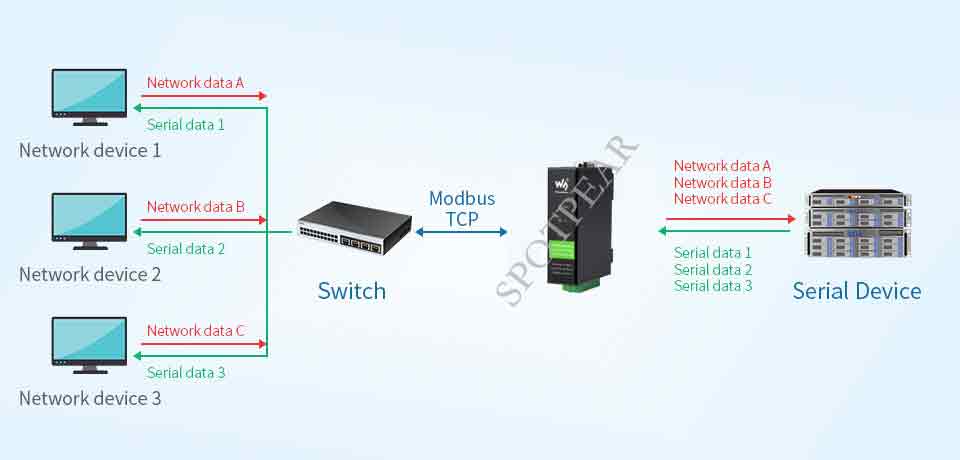 Custom heartbeat package/registration package
Custom heartbeat package and registration package can facilitate communication with the cloud and device identification

Obtain network time for serial port output or for protocol content upload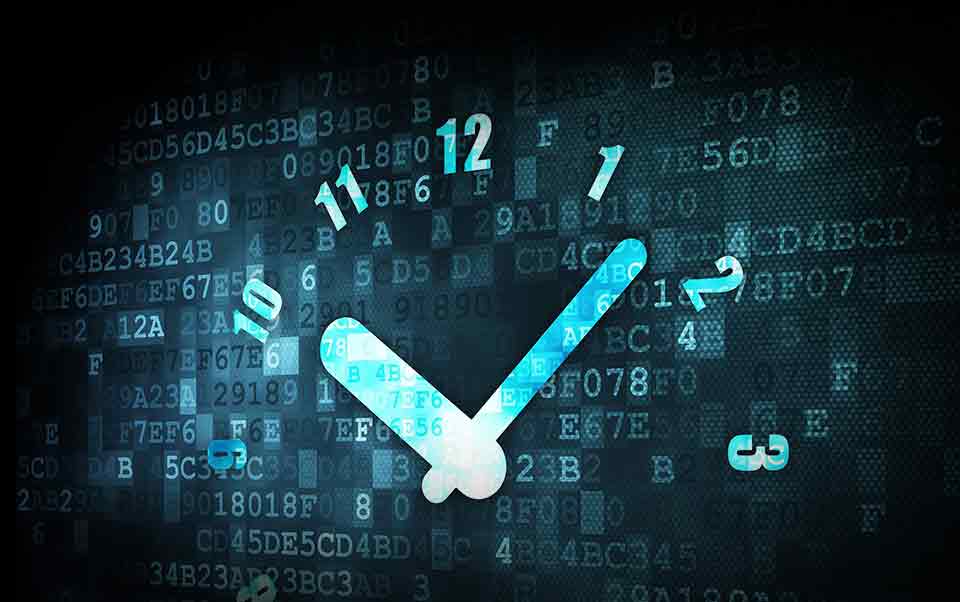 Various configuration methods
Support Web browser configuration, support DHCP to obtain IP dynamically,DNS protocol connection domain name server address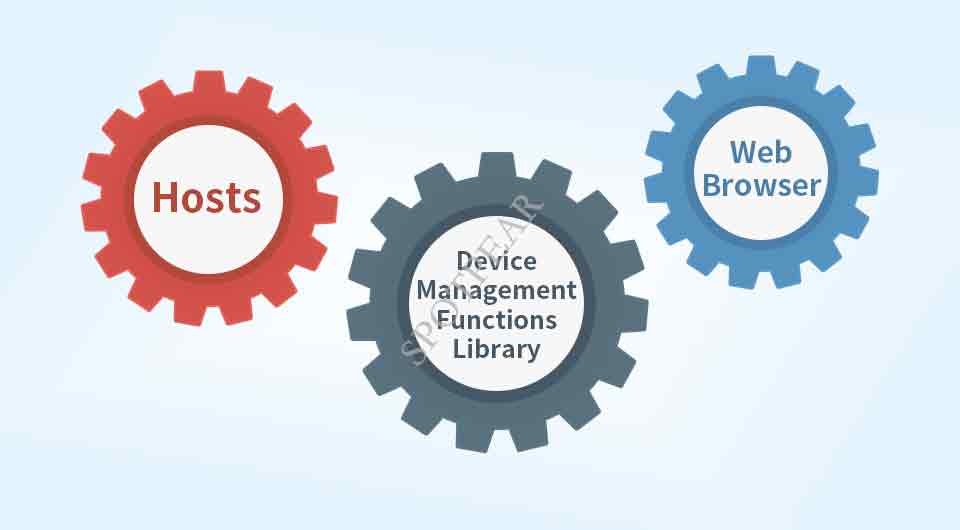 Multiple protection, safe and stable
On-board power supply and signal double isolation, can provide stable isolation voltage, high reliability, strong anti-interference; built-in TVS (transient voltage suppression tube) can effectively suppress the surge voltage and transient peak voltage in the circuit, lightning protection Static electricity; built-in resettable fuse and protection diode to ensure stable output of current and voltage, prevent overcurrent and overvoltage, and improve shock resistance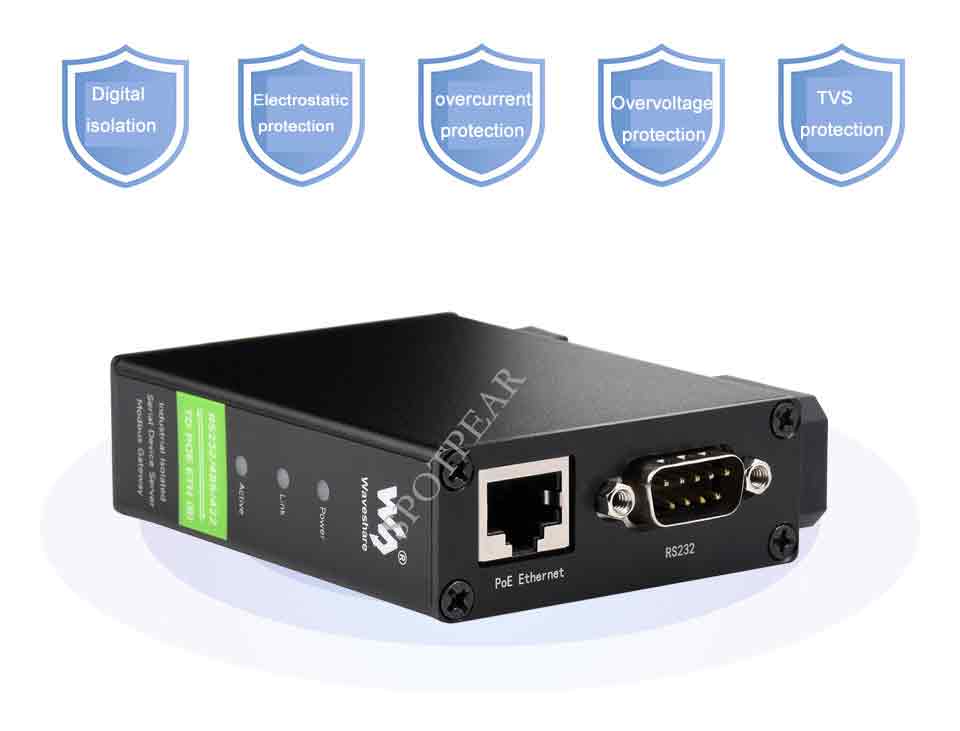 Aluminum alloy frosted Case
The shell is made of aluminum alloy and is treated with anodizing and frosting
Strong and durable, better appearance and feel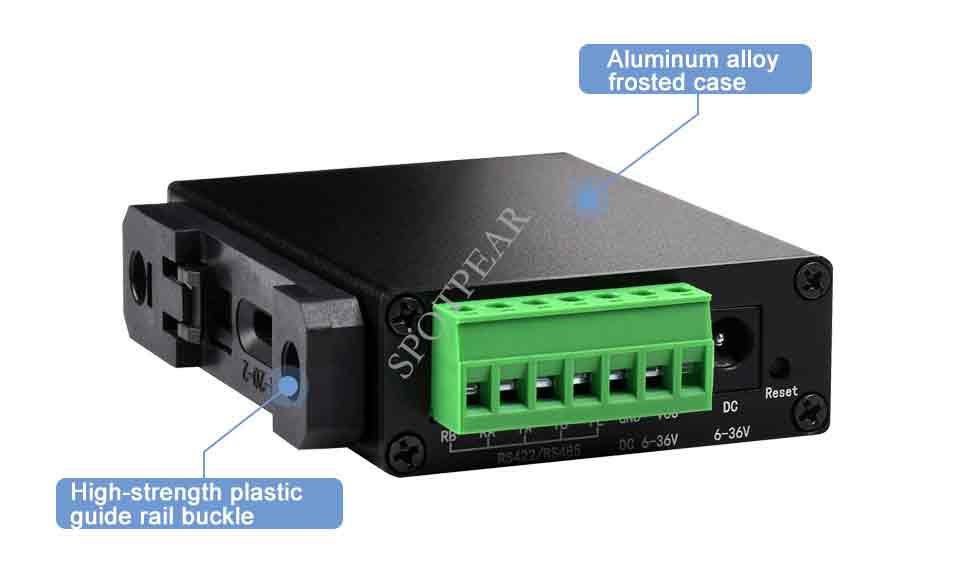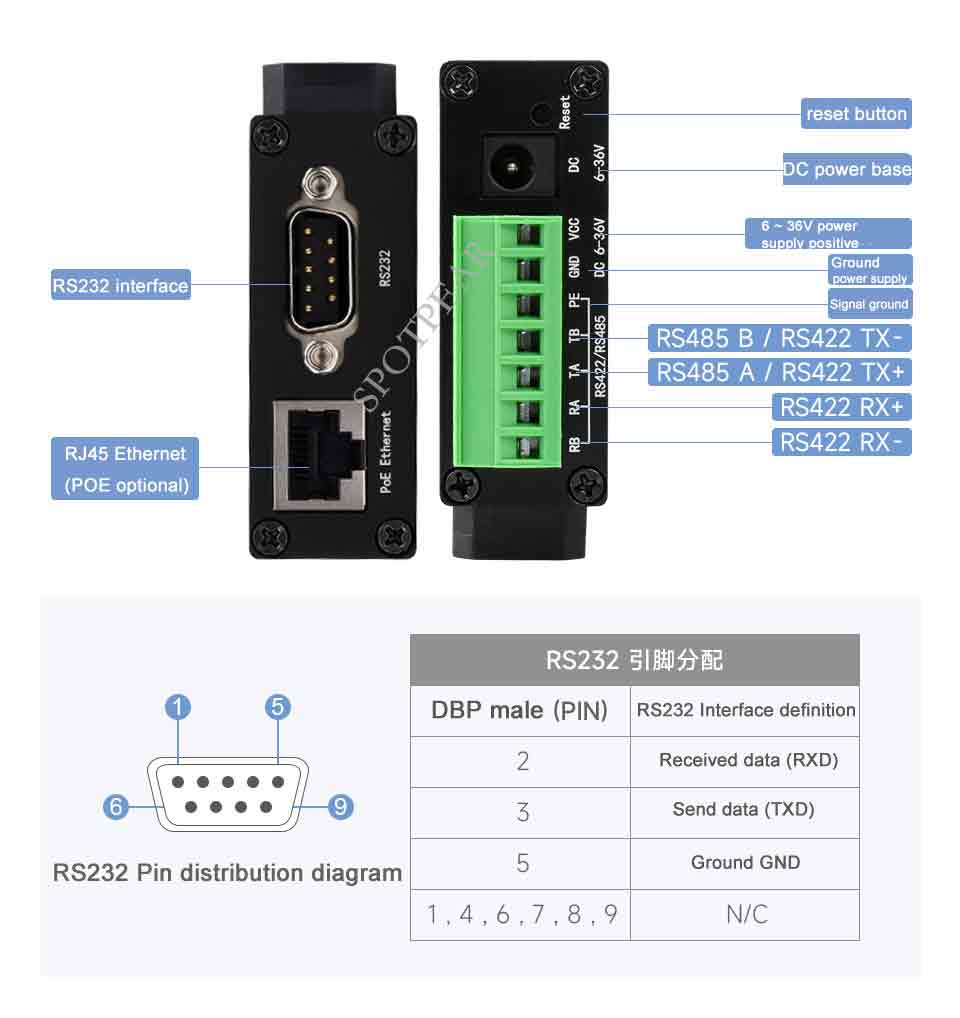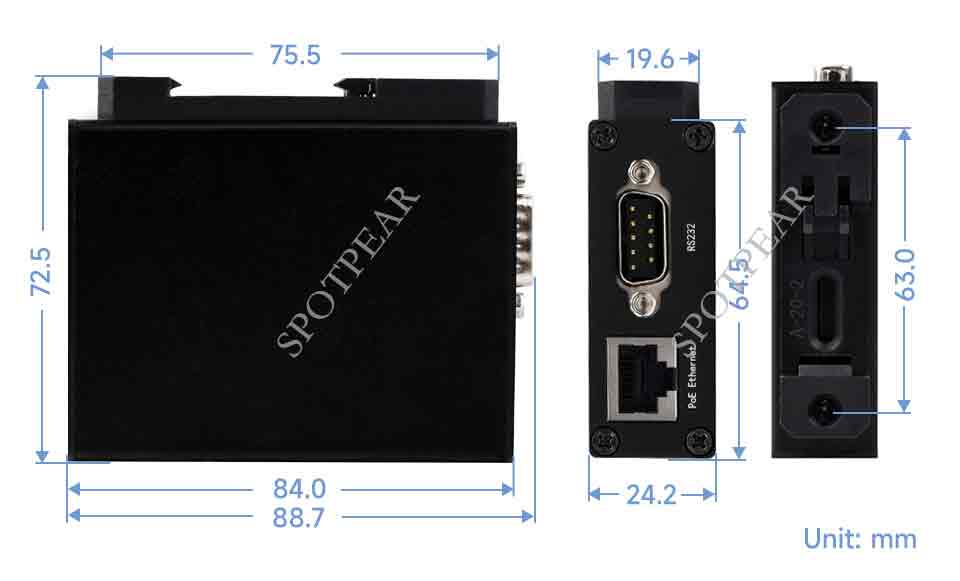 Video