This is a USB sound card, support recording and playback, stereo codec, built-in microphone, and speaker. It is suitable for Raspberry Pi/ Jetson Nano. driver-free, plug, and play.
Onboard Power indicators for checking working status.
Onboard microphone and speaker, support audio input/output
Driver-free, plug, and play. Compatible with Windows, Mac OS, Linux, and Android.
Standard USB 2.0 port, portable size.
Power voltage:5V
Audo Encoder/Decoder:SSS1629A5
Control port:USB
Audio port:PH2.0
Seakper driver:2.6W per channel (4Ω BTL)
Right-click the Audio logo of Raspberry Pi ->Choose USB PnP Audio Device->Play or recording
Right-click USB Device Settings->The left spider is the volume of the speaker and the right one is microphone.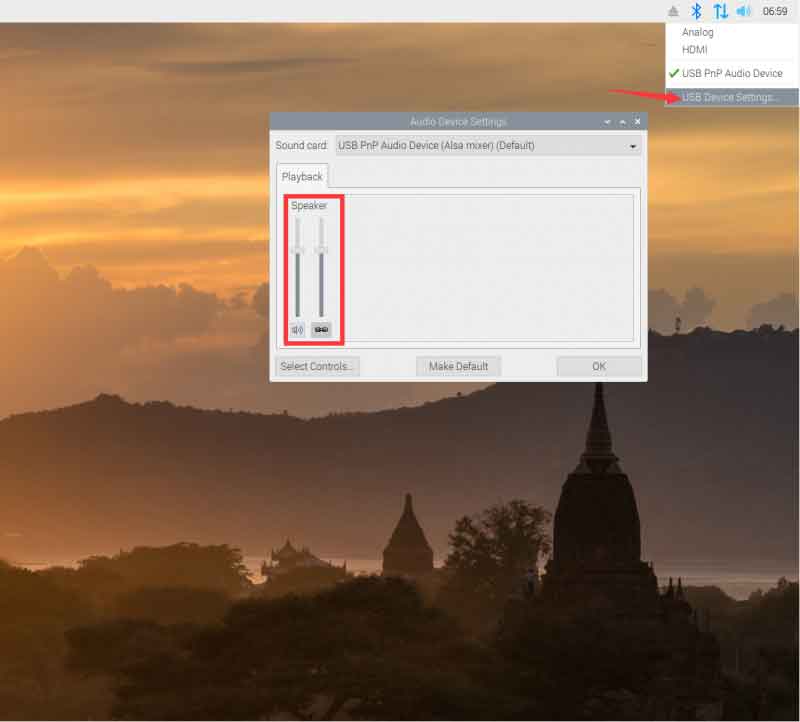 Connect the USB TO AUDIO to PC and it will be auto-recognized as a USB audio device.


Open the Control panel. choose Hardware and Sound-> Sound -> Recording and a USB microphone is listed.


Connect speaker to the USB TO AUDIO , please keep the speaker away from the USB TO AUDIO module

Right-Click Microphone -> Properties -> Listen and set it as below: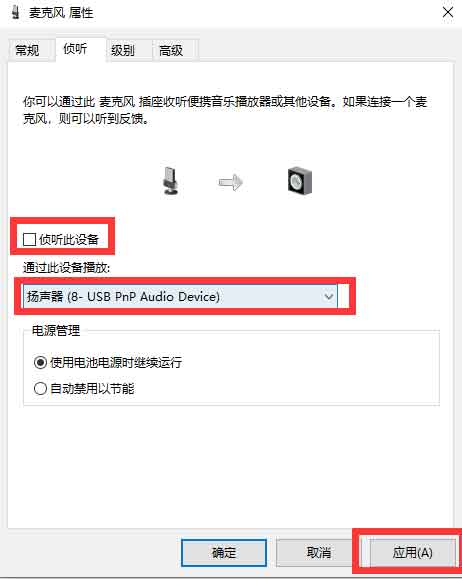 Try to say to the microphone and check if the speaker works normally. Please keep the speaker away from the USB TO AUDIO Module, or it causes echo problem.