Note:
Do not
include
Raspberry Pi
and
Jetson Nano
, Please
Buy alone
.
Overview
3.5-inch IPS Capacitive Touch LCD Display, 480 × 800, Adjustable Brightness. Support Raspberry Pi and Jetson Nano, and also can be used as a computer monitor.
Features
3.5-inch IPS screen, 480 × 800 hardware resolution.
Support up to 5-point capacitive touch.
Supports Raspberry Pi OS / Ubuntu and Kali when used with Raspberry Pi.
Ubuntu support when used with Jetson Nano.
Supports Windows 11 / 10 / 8.1 / 8 / 7 when used as a computer monitor.
Support backlight control, more power saving.

The display orientation is portrait by default, 480×800 resolution (H×V). Change the software config for landscape display.
Device & System Support
Design Features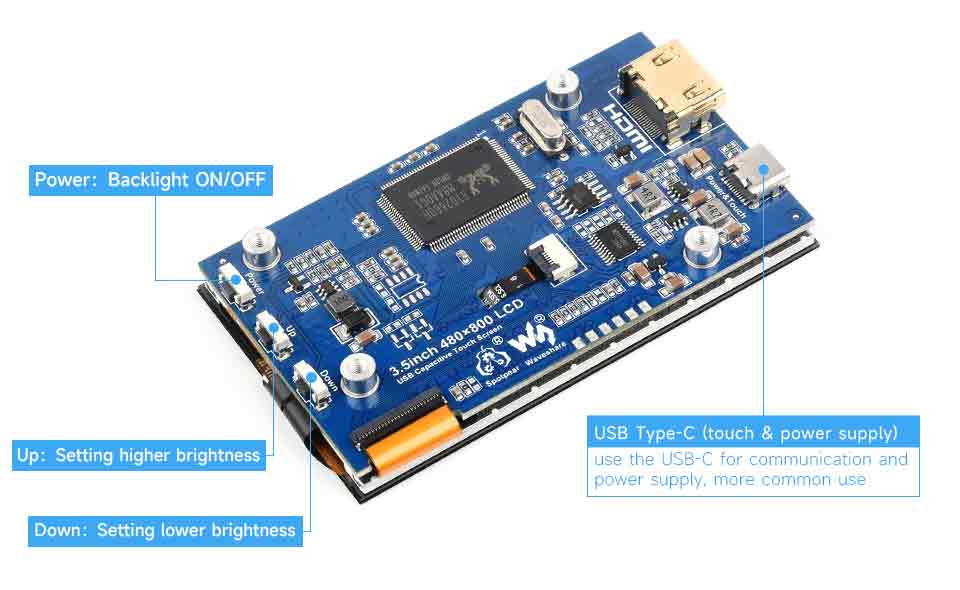 Working With Raspberry Pi 4B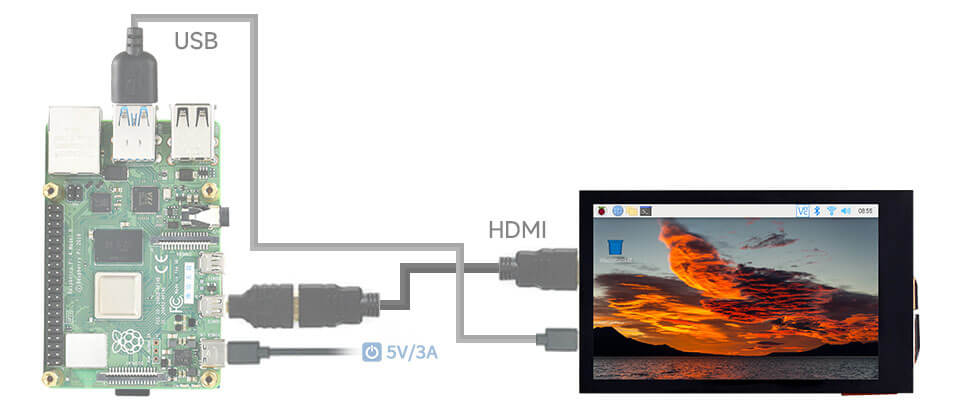 Working With Raspberry Pi 3B+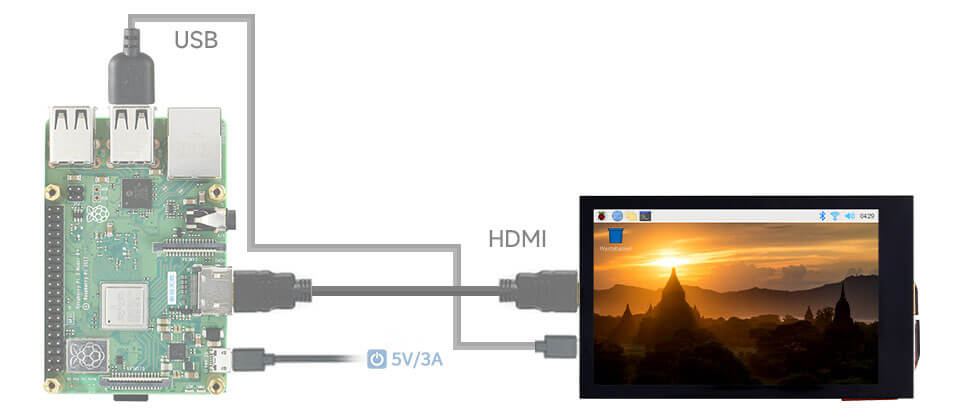 Working With Jetson Nano

Working With Mini PC

IPS Display Panel / Capacitive 5-Point Touch
Excellent Display Performance With 170° Wide Viewing Angle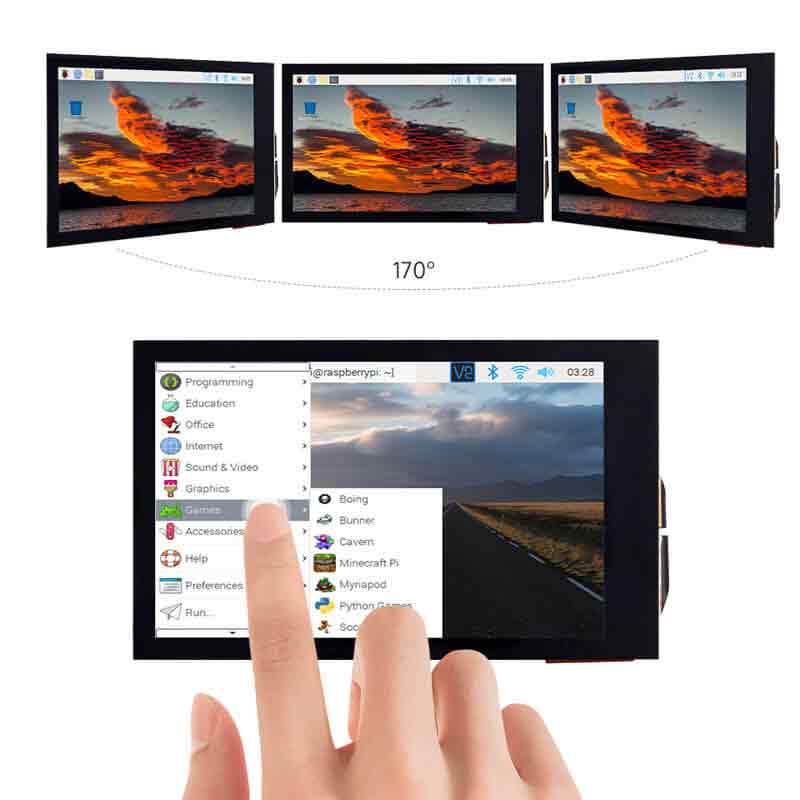 up to 5-point touch, depending on the operating system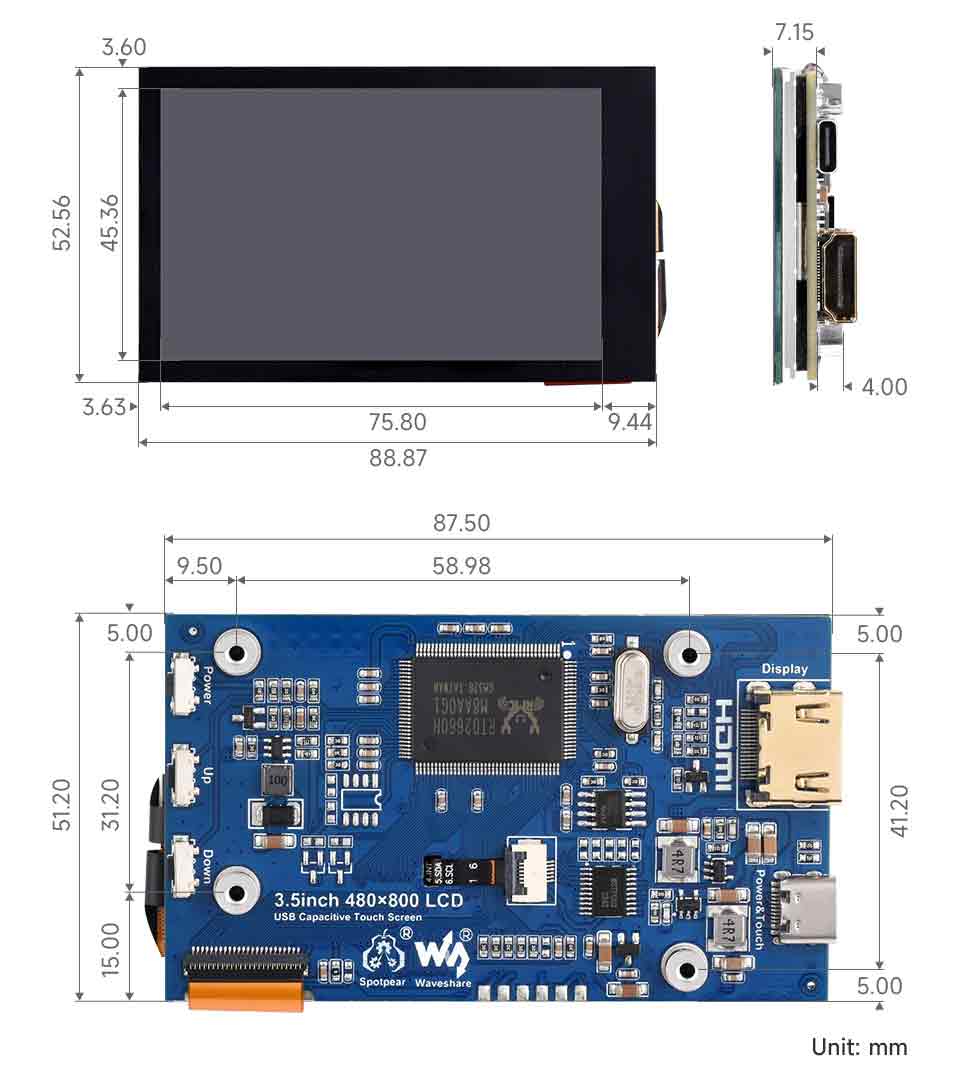 Video