Jetson Nano Metal Case (C), Camera Holder, Internal Fan Design


Check the components before assembling.




Step 1

Remove the Jetson nano, assemble the wireless module and replace it.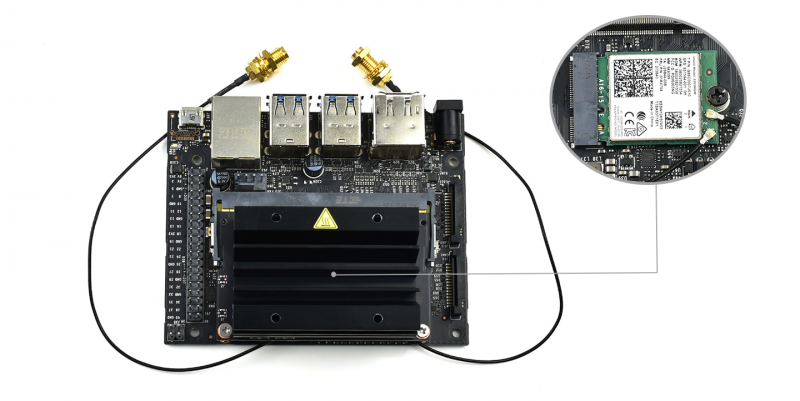 Step 2

Mount the buttons on the metal box, note that the button with four wires is the Power button and another which has two wires are the Reset button.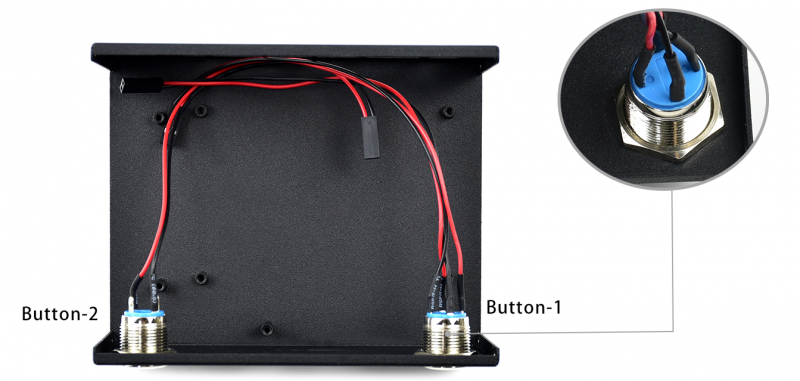 Step 3

Connect buttons to Jetson Nano, please refer to the diagram. Insert the micro SD adapter board to the Micro SD slot of Jetson nano. Press it to let it locked. Note that you should press the adapter to make sure that the adapter is pop-up, then remove it. You cannot directly pull it out, otherwise you will break the Micro SD slot.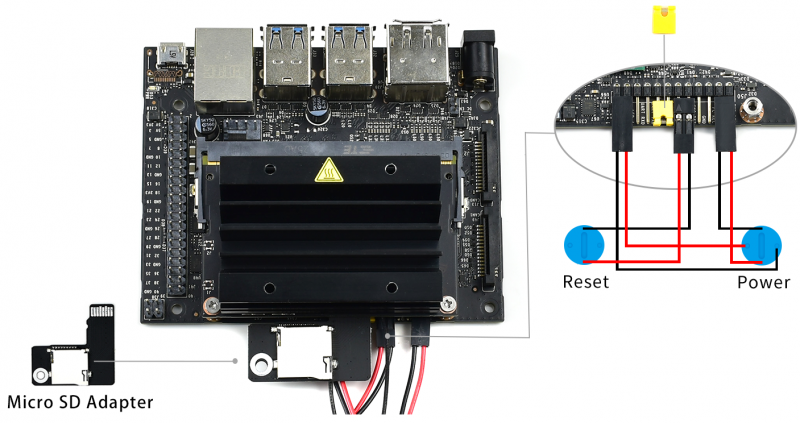 Step 4

Adjust the cables, mount the Jetson Nano developer Kit in the Metal box and fix it by screws. You should also fix the Micro SD adapter board by screw.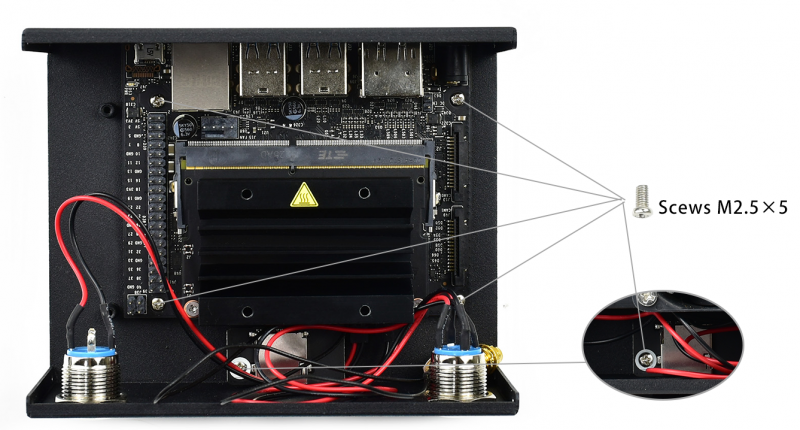 Step 5

Fix the Jetson Nano GPIO adapter board in metal box by skews.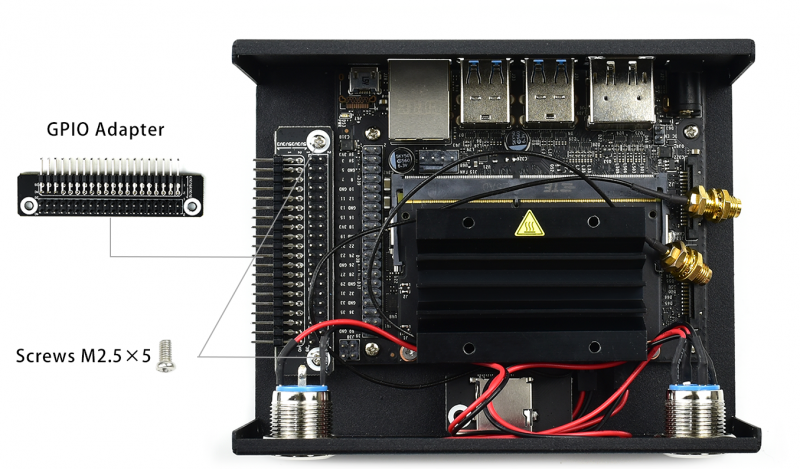 Step 6

Fix the antennas of the wireless module on the metal box. Assemble the cooling fan.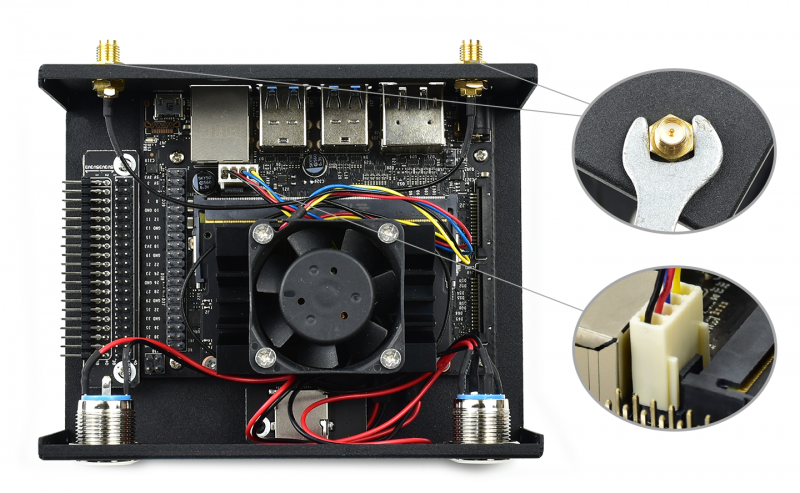 Step 7

Connect Jetson nano to the GPIO adapter by cable.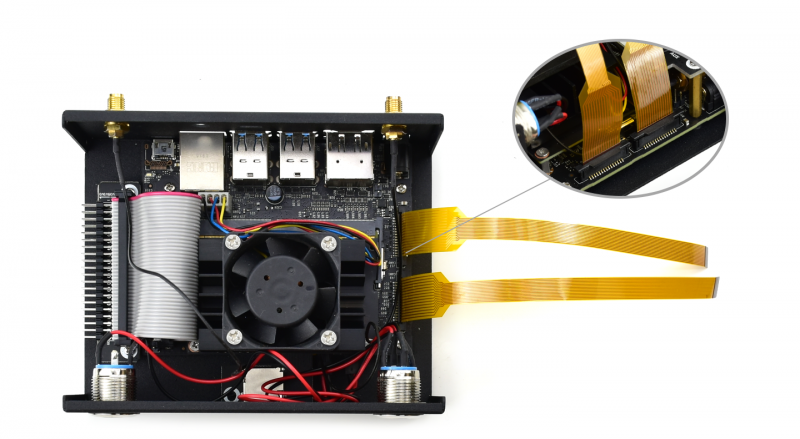 Step 8
Fix the camera holder-bottom on the metal cover.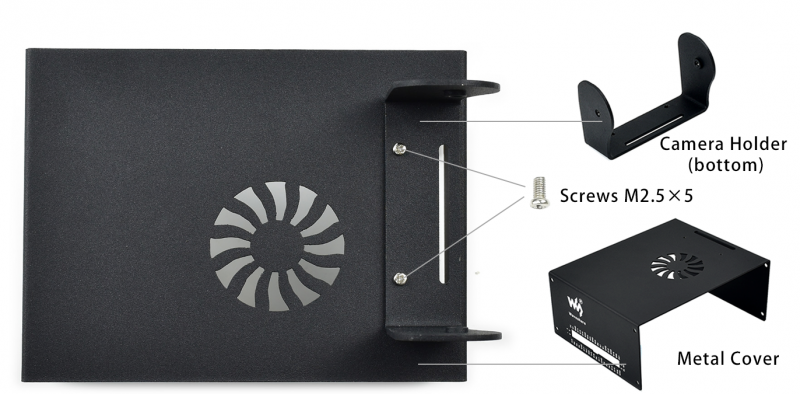 Step 9

Fix camera on camera holder-top by nylon screws.




Step 10

Assemble camera holders by screws, adjust the angle and turn it tightly.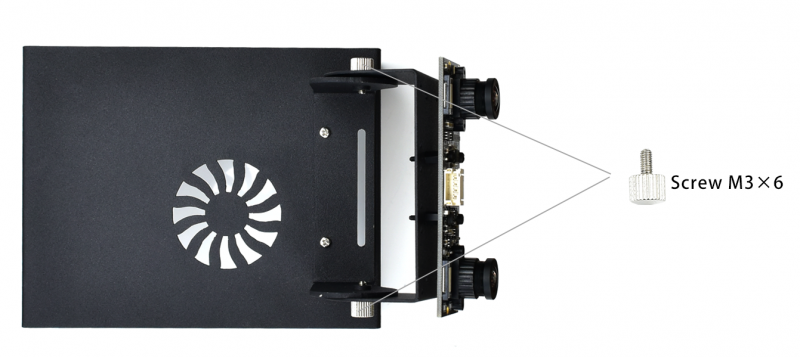 Step 11

Connect the cable cables to Jetson Nano (you can first remove it from cameras), If you have only one camera, just need to connect one cable.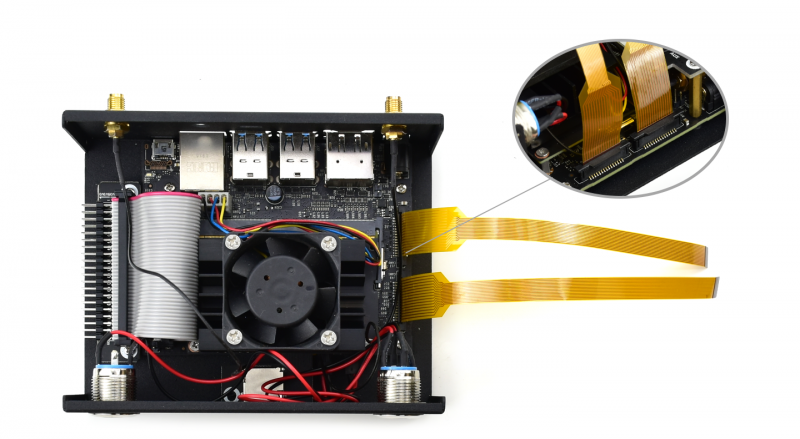 Step 12

Assemble the case, connect the Camera and antennas.