Features
The PCIe is a 4-channel SATA expansion card, which supports PCIe Gen3 x1. The maximum speed of one channel is 6Gbps on-board SATA host controller (AHCI), which is a low-latency, low-cost and low-power AHCI controller. There are four SATA 3.0 (SATA Gen3) ports with upstream PCle Gen3 x1 and downstream cascaded port multipliers. It can be used to build high-speed IO systems, including servers, large-capacity system storage or monitoring platforms.
Specifications
Support single channel PCI Express

L0s/L1/L23/L3 four power-saving states are supported

Support L1 sub-state deep power saving mode

Support SRIS、AER、LTR

Support SATA LED


Support full-speed command queue (NCQ) and AHCI SPEC 1.4

Four SATA3.0 (6Gbps) ports

Supports the exchange of port multiplier commands based on

SATA partial/sleep power management status is supported.

Direct access to PC motherboard is not supported.


5V and 12V SATA hard drives (2.5-inch and 3.5-inch hard drives) are supported, but M.2 interface is not supported.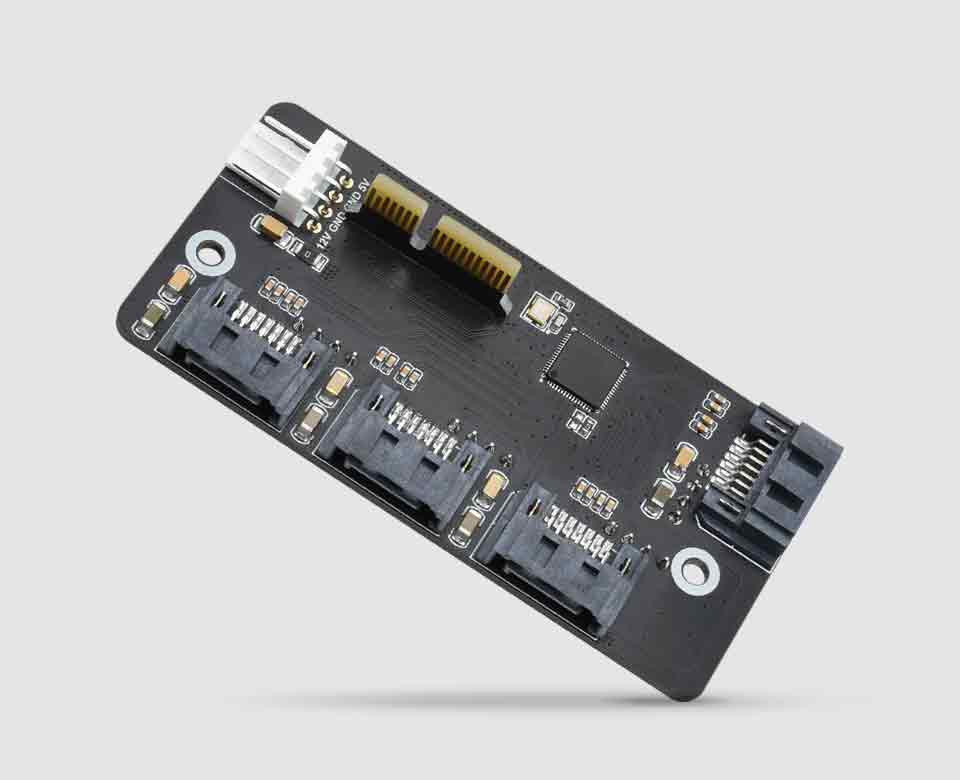 Introduction to Adapter Motherboard
Quick access to CM4 official expansion board effect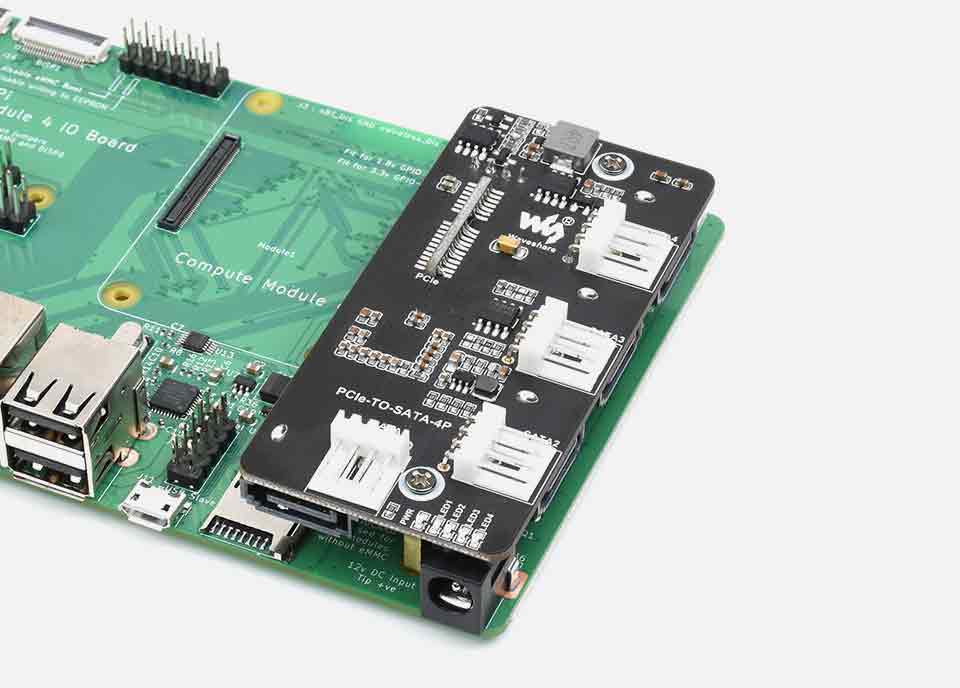 Quick access to CM4 IoT industrial
control motherboard effect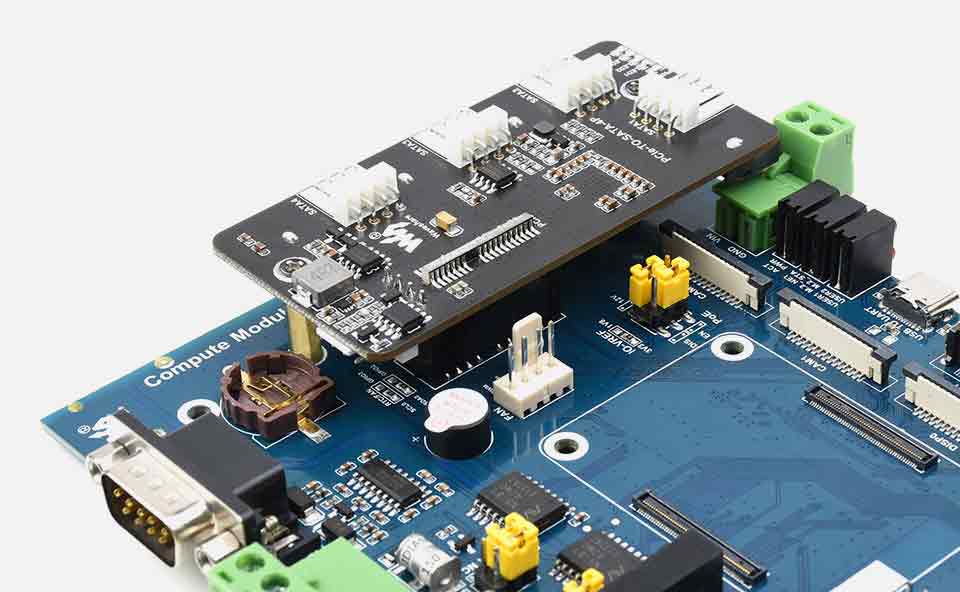 This product does not include

CM4 official expansion board

and

CM4 IoT industrial control motherboard
Please purchase separately if necessary
PCIe to Quad High Speed SATA3.0
Compliant with SATA3.0 (SATA Gen3) standard, each interface can reach 6Gbps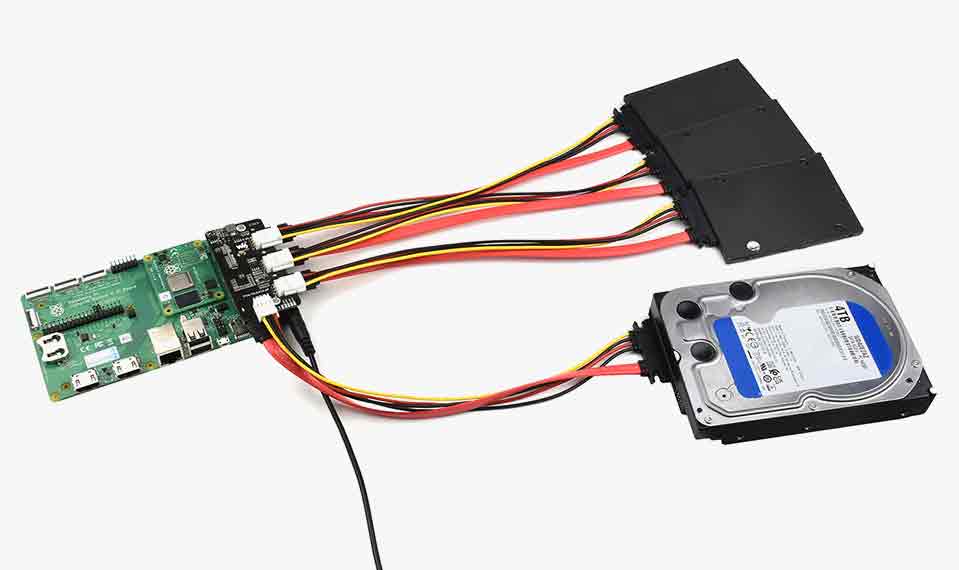 Note that the module is PCIe Gen3 and the Raspberry Pi CM4 is PCIe Gen 2
The limit speed is 5Gbps

Speed test
(Data is for reference only)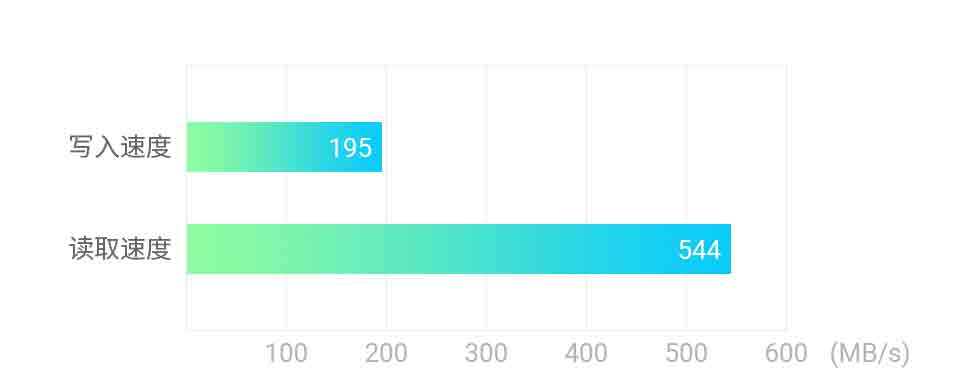 Support PCIe interface for additional power supply
Provides additional power sockets while supporting PCIe interface power supply
Support 5V/12V power supply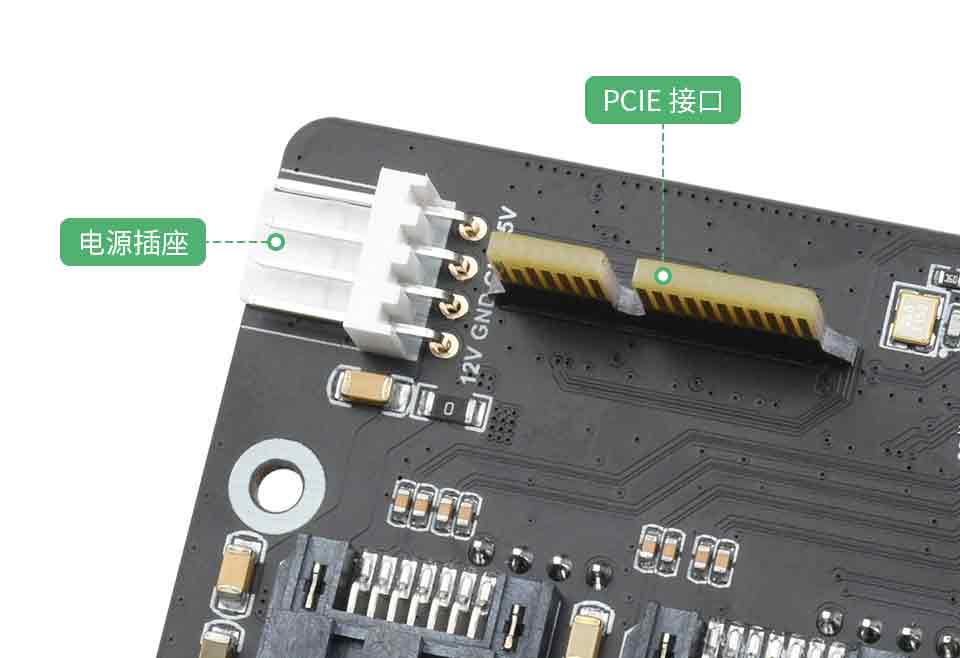 Support external power supply
Supports 5V and 12V SATA hard drives, does not support M.2 interface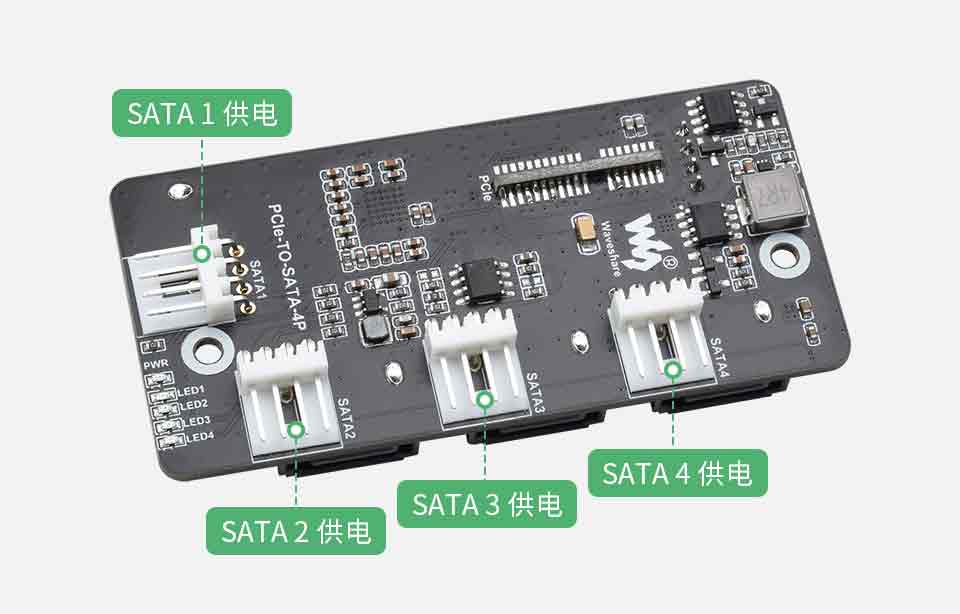 High-performance main control chip
Equipped with ASUS subsidiary Xiangshuo ASMedia ASM1064 chip
Stable and high-speed transmission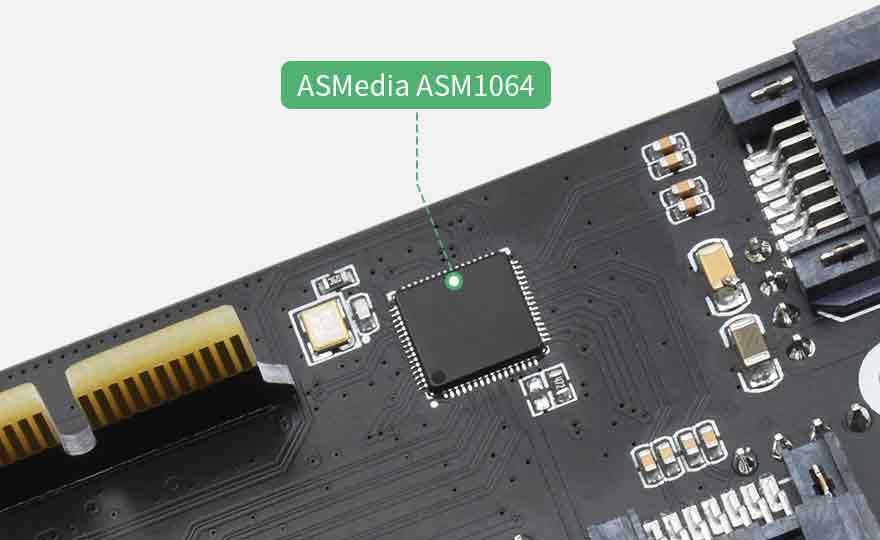 When the hard disk is inserted, it is always on, and the read and write data flashes.