Features
No backlight, keeps displaying last content for a long time even when power down
Ultra low power consumption, basically power is only required for refreshing
I2C interface, for connecting with controller boards like Raspberry Pi / Arduino / STM32, etc.
On-board MOS level conversion circuit, compatible with 3.3V and 5V level interface
Comes with development resources and manual (examples for Raspberry Pi / Arduino / STM32)
Specifications
Size: 1.9inch
Outline dimension (Screen): 49.35 × 32.11 × 1.13 mm
Outline dimension (Driver board): 51 × 34 mm
Display size: 41.35 × 28.11 mm
Operating voltage: 3.3V/5V
Interface: IIC
Segment code: 91-segments
Display color: black, white
Gray scale: 2
Partial Refresh: 0.3s
Full refresh time: 2s
Refresh power: <5mW(typ.)
Standby current: <0.01uA (close to 0)
① Refresh time: The refresh time is the experimental test data, the actual refresh time will have errors, and the actual effect shall prevail. There will be a flickering effect during the global refresh process, this is a normal phenomenon
② Power consumption: The power consumption data is the experimental test data. The actual power consumption will have a certain error due to the existence of the driver board and the actual use situation. The actual effect shall prevail.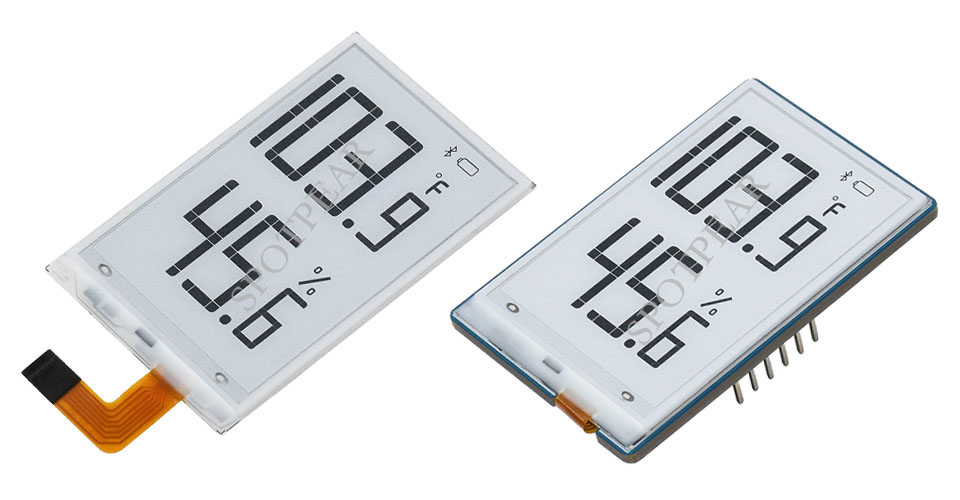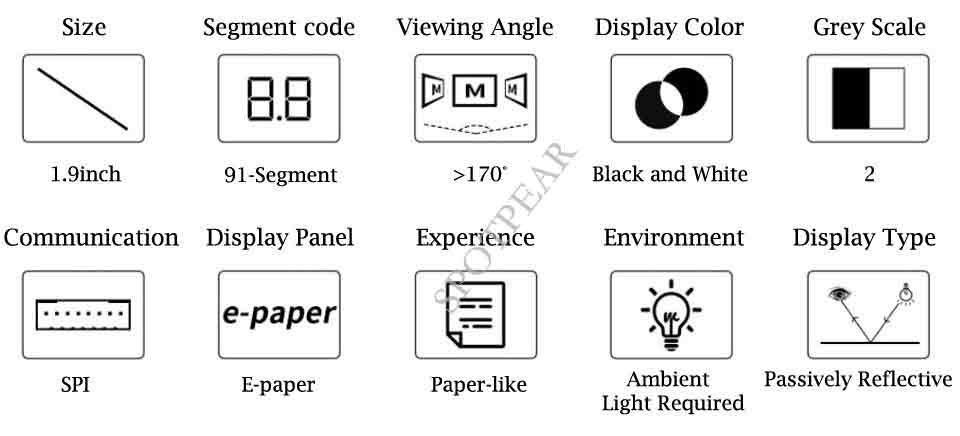 91-Segments fully lit display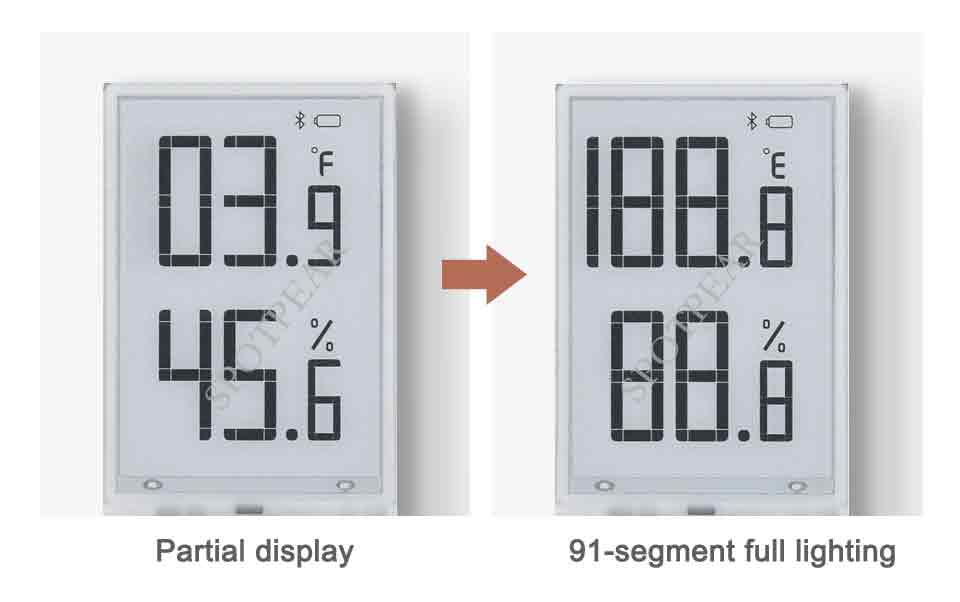 E-paper display utilizes microcapsule electrophoretic technology for displaying, the principle is: charged particles suspended in clear fluid will move to sides of microcapsule when electric field is applied, making the microcapsule become visible by reflecting ambient light, just as traditional printed paper.
E-paper display will clearly display images/texts under lamplight or natural light, requires no backlight, and features nearly up to 180° viewing angle. It is usually used as e-reader due to its paper-like effect.


I2C Control interface
For Use With Controller Boards Like Raspberry Pi / Arduino / STM32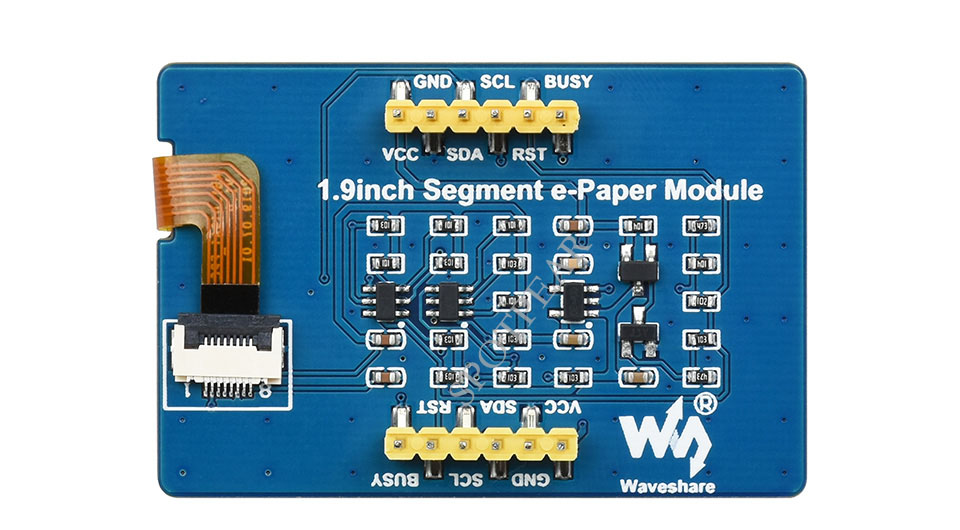 | | |
| --- | --- |
| VCC | 3.3V / 5V |
| GND | GND |
| SDA | I2C Communication data pins |
| SCL | I2C Communication clock pin |
| RST | External reset pin (low reset) |
| BUSY | Busy status output pin (high level means busy) |

Application Examples
Suitable for temperature and humidity meters, humidifiers, power meters, etc.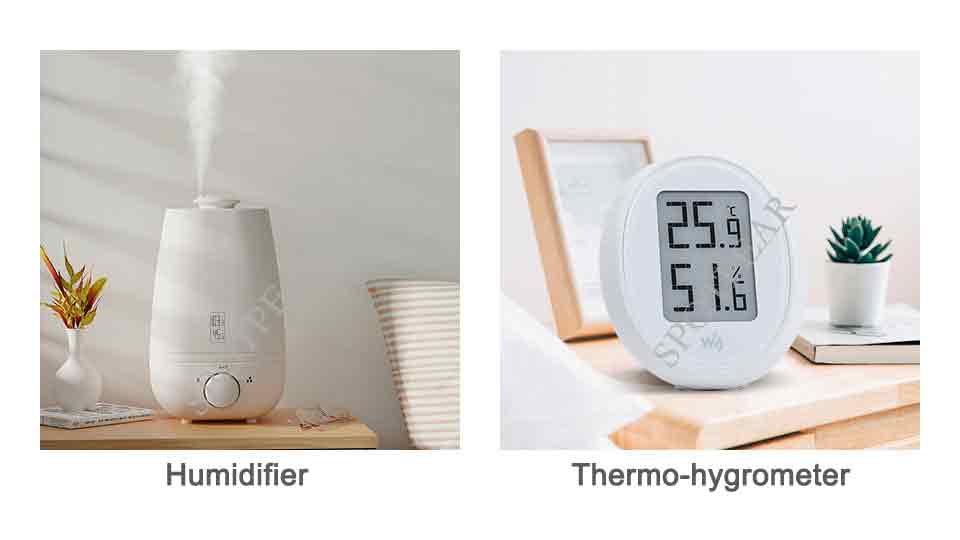 Outline Dimensions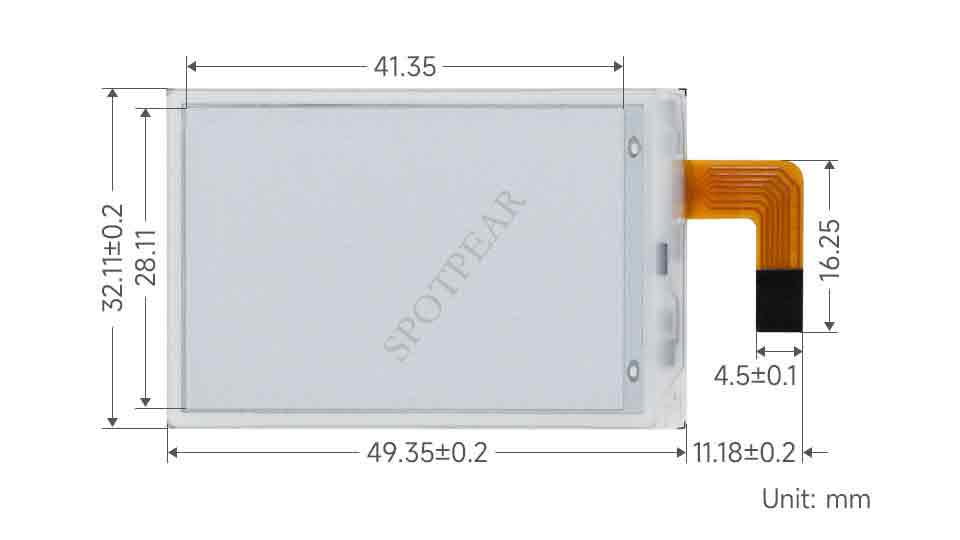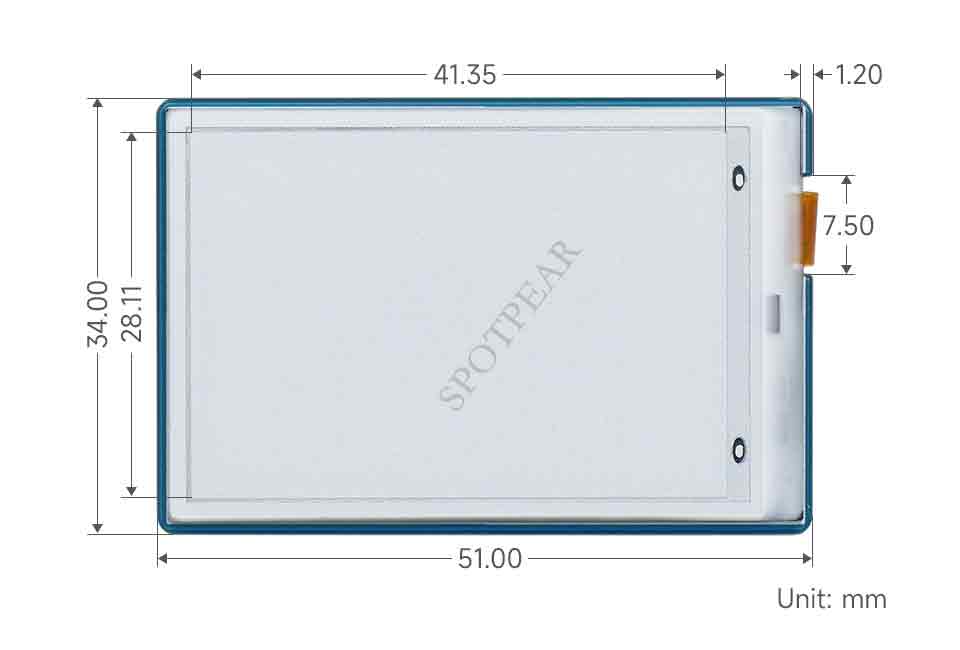 Video