【Overview】

[] Based on Jetson Orin Nano and Jetson Orin NX module, provides almost the same peripheral interfaces, size and thickness as the Jetson Orin Nano Developer Kit (Official Orin Nano kit), which is suitable for users to develop their applications and apply into various AI projects.
【Compatible With Orin Module】

[] Supports Connecting To N-VIDIA Jetson Orin Nano Module And Jetson Orin NX Module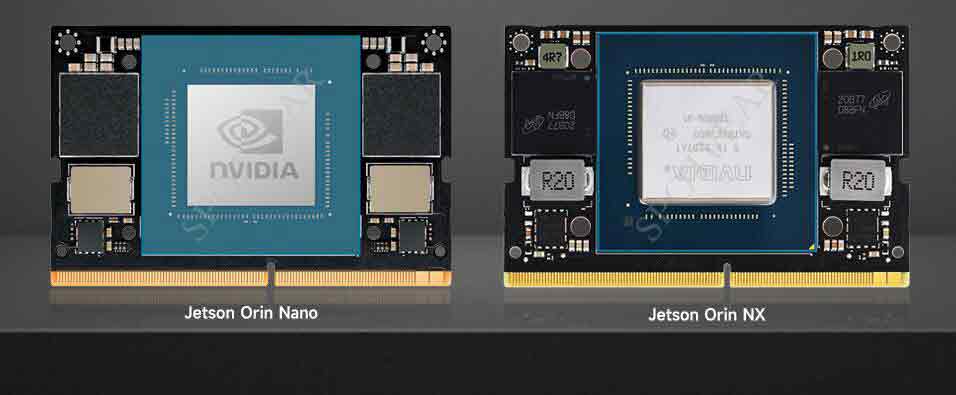 【Connect To CSI Camera】

[] 2× 4-Lane CSI Camera Ports For AI Applications Such As Face Recognition, Road Sign Recognition And License Plate Recognition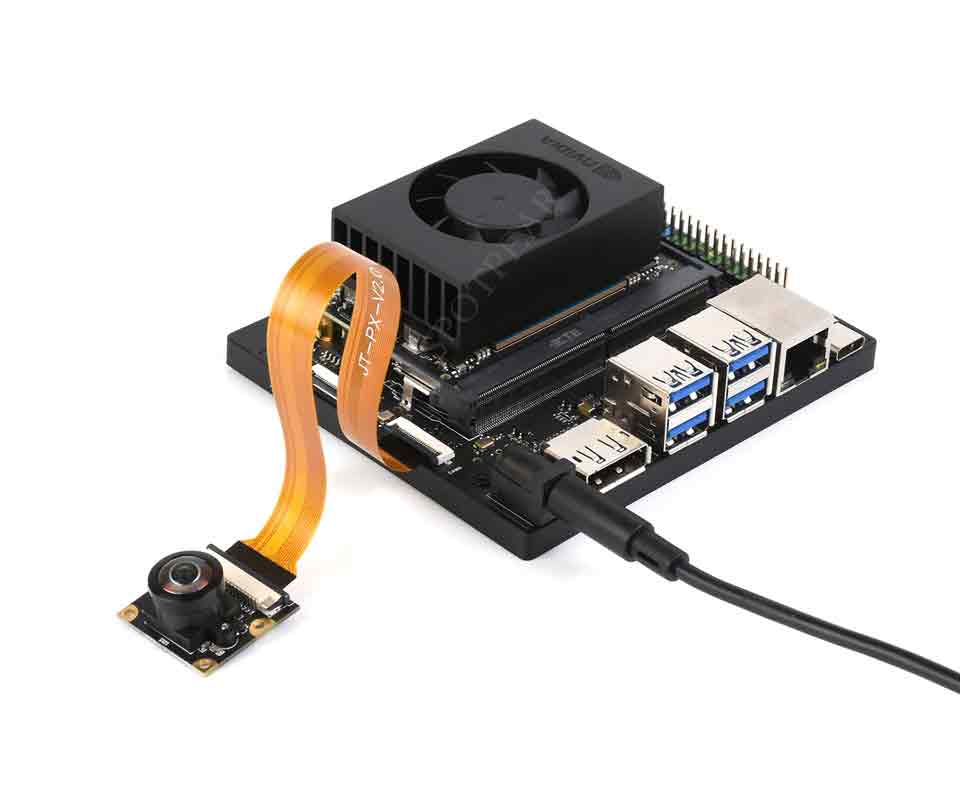 [] * Note: the adapter cable is required for connecting the camera.
【5× USB Ports】

[] 4× Tyep-A + 1× Tyep-C
[] Supports Connecting To More Peripherals, USB 3.2 Gen 2 Ports For Data Transmission Up To 10Gbps, And The Type-C Port Can Be Used For System Burning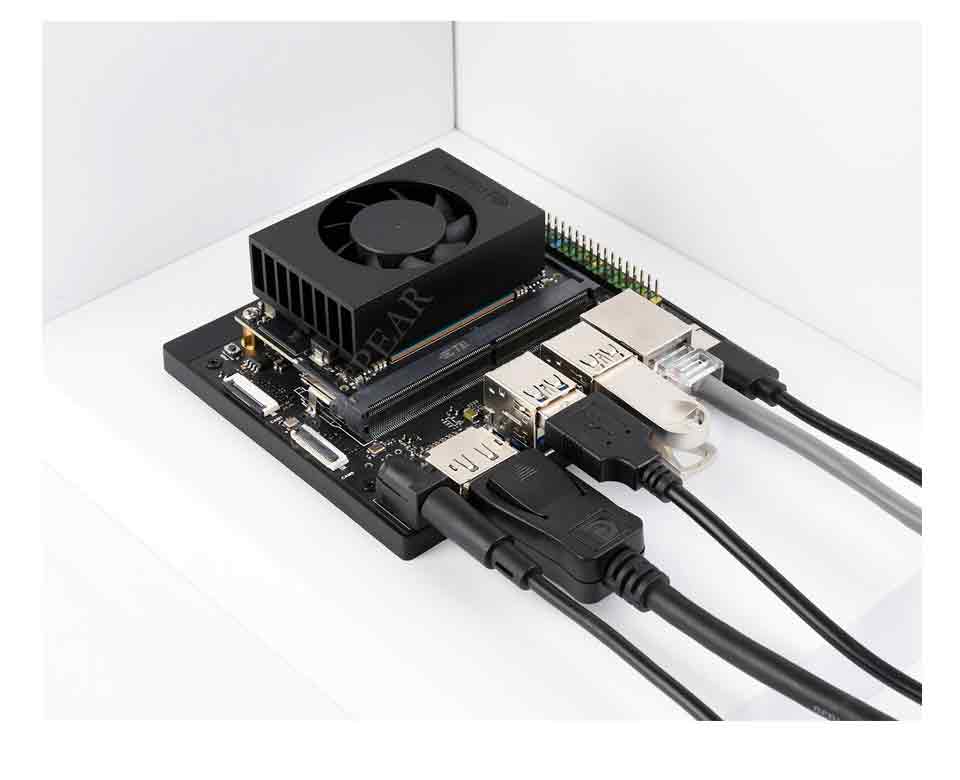 【4K High Definition Output】

[] Supports DP High-Definition Port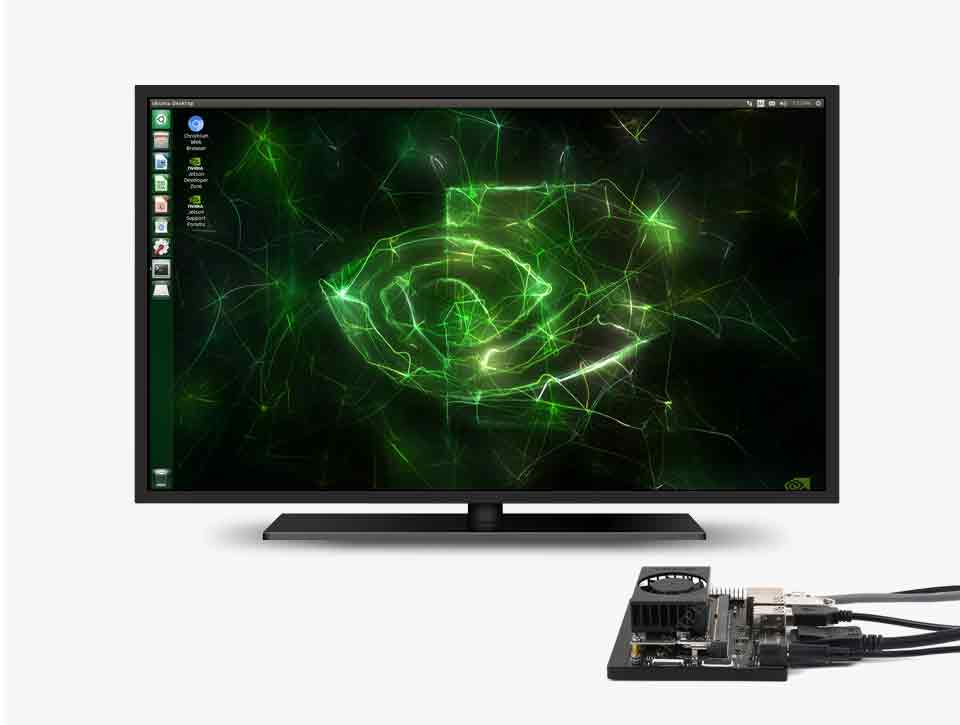 【Color-Coded 40PIN GPIO Header】

[] Color-Coded Header Pins To Differentiate IO Resources Such As I2C, SPI, I2S, UART, GPIO, Etc.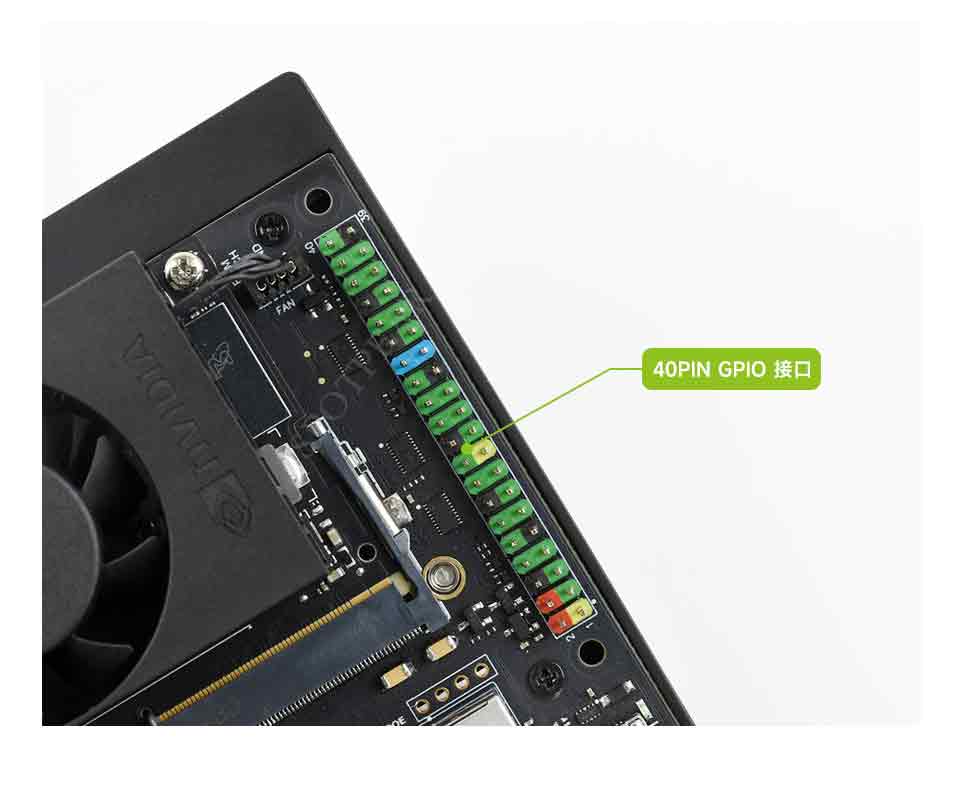 【Flexible Storage And Wireless Expansion】

[] Onboard 2× M.2 Key M Ports For Easy Connecting Solid State Drives And 1× M.2 Key E Interface For Connecting Wireless NIC, Which Can Reduce Cable Connection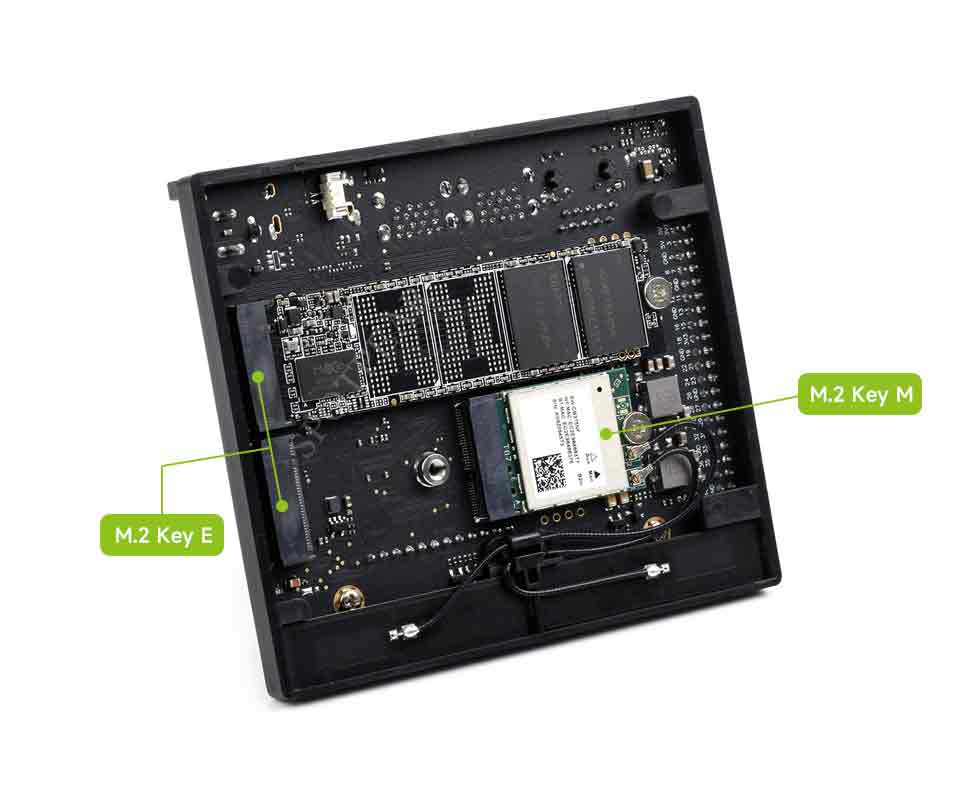 [] * for reference only, the Solid State Drive and wireless network card are NOT included.
【Onboard Resource】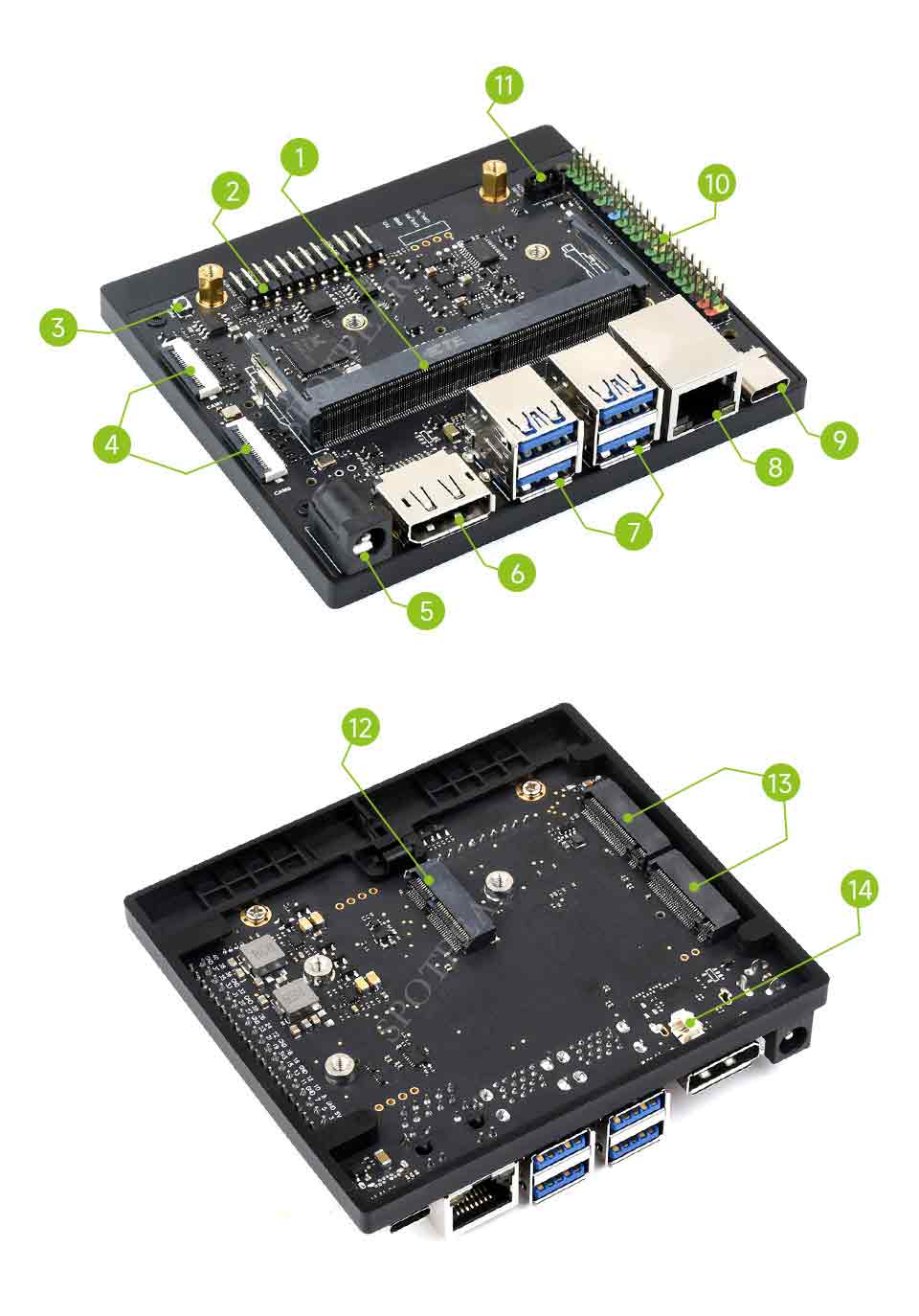 [] 1. 260PIN DO-DIMM socket : for connecting Jetson Orin Nano/NX module
[] 2. 12PIN header : Adapting pins for power supply, reset button, force recovery setting, serial port debug, auto power-up enable and power indicator functions
[] 3. Power button
[] 4. 2× 22PIN CSI camera connectors
[] 5. DC Power jack : Supports wide range 9V~19V power supply, compatible with 5.5 × 2.4mm male plug
[] 6. DisplayPort connector : Supports 4K display
[] 7. 4× USB 3.2 Gen2 Type A ports : Supports up to 10Gbps data transmission
[] 8. RJ45 Gigabit Ethernet port
[] 9. USB Type-C Interface : for system burning and data communication
[] 10. 40PIN header
[] 11. 4PIN PWM fan header
[] 12. M.2 Key E : for connecting wireless NIC
[] 13. 2x M.2 Key M : for connecting NVME solid state drives
[] 14. RTC backup battery header


【Outline Dimensions】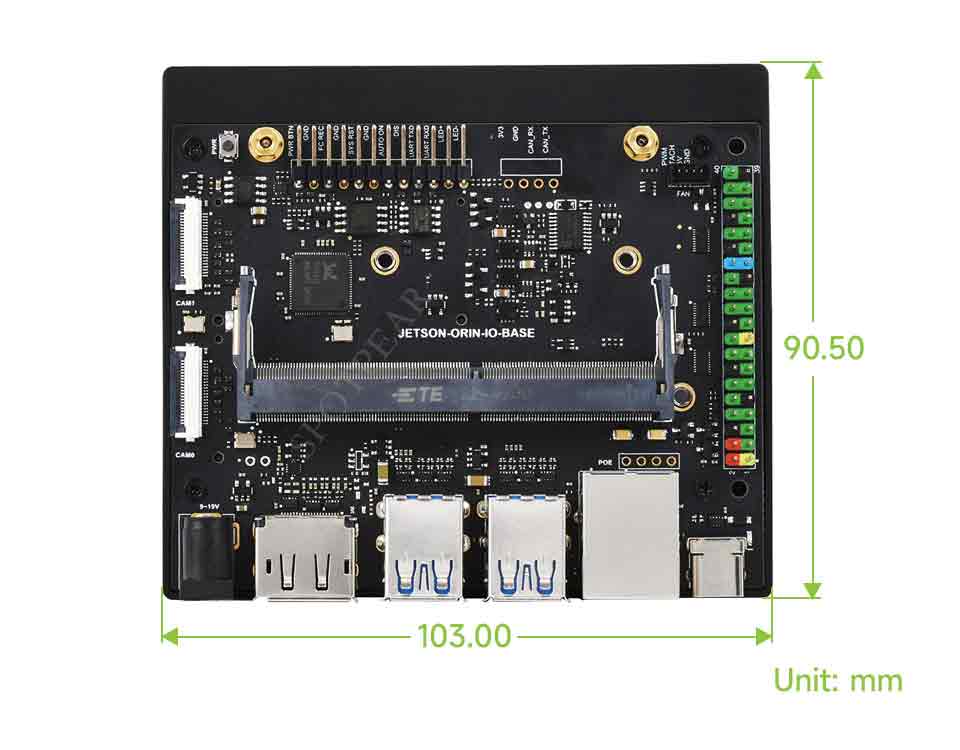 【Video】