Note:
Do not
include
Raspberry Pi 4B and battery
, Please
Buy alone
.
Overview
Power Management HAT(B) is a power management control board for Raspberry Pi, which can provide a set of extremely powerful power management for Raspberry Pi, such as timing switch machine, measuring working voltage and current, etc. The load transient response function enables fast switching among multiple power supplies.
Features
Onboard MCU (RP2040), powerful performance, easy to use.
The onboard RTC clock chip (PCF85063) can provide precise time control.
The on-board buck-boost DC-DC chip (MP28167-A) provides fast load transient response.
The on-board lithium battery interface provides power supply anti-reverse connection
and anti-backflow mechanism to fully ensure the safety of the circuit.
The onboard RP2040 pin interface is compatible with the Raspberry Pi Pico standard interface,
and can be equipped with a PICO expansion board.
The onboard custom button can be used as the power button to realize the power-on,
software shutdown and forced shutdown of the Raspberry Pi.
The input power voltage can be detected, the working current can be detected,
and the power can be cut off immediately to ensure the working life of the lithium battery.
Specifications
Main control chip: RP2040
Communication interface: UART + GPIO
Download interface: USB + SWD (Debug)
Communication baud rate: default 115200bps (other baud rates can be programmed)
Power supply mode: USB interface or PH2.0 interface
USB interface voltage: 5V
PH2.0 interface voltage: 3.3-4.2V (3.7V lithium battery)
Built-in circuit: battery anti-reverse connection circuit, anti-backflow circuit,
current and voltage detection circuit
Product size: 56.5mm x 65mm
Fixed hole diameter: 3.0mm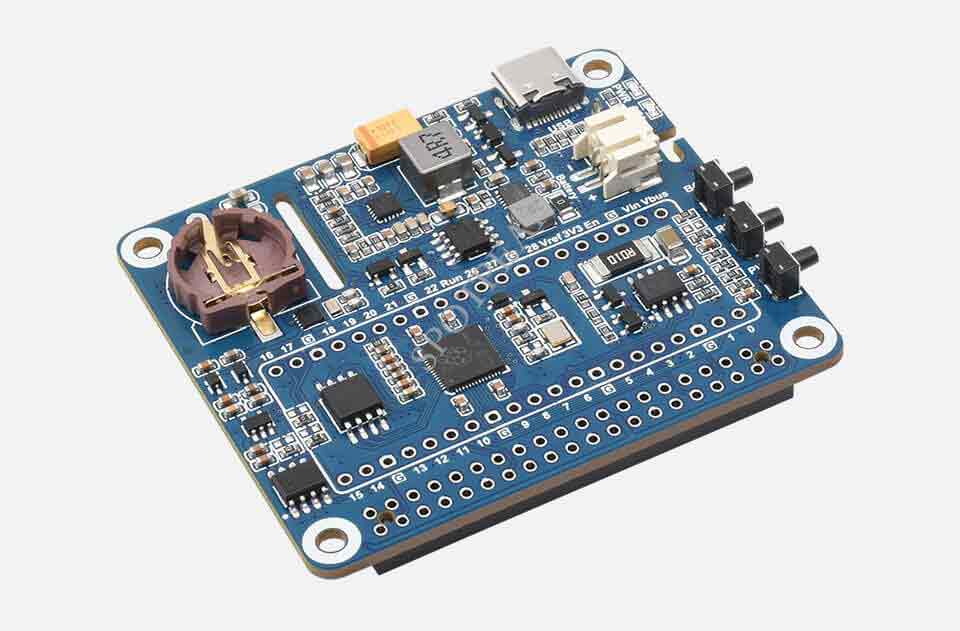 Working With Raspberry Pi Series Boards
Based on Raspberry Pi 40pin GPIO interface, suitable for Raspberry Pi series motherboards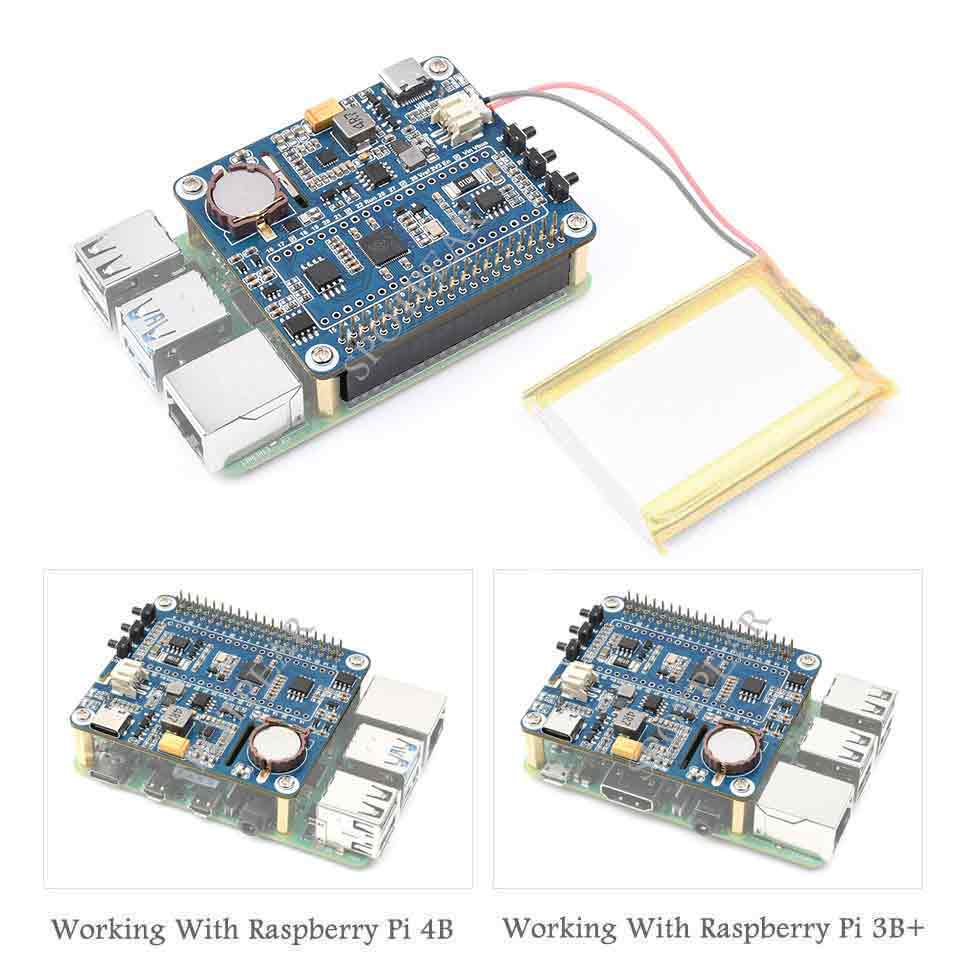 Raspberry Pi officially designed microcontroller with powerful performance and easy to use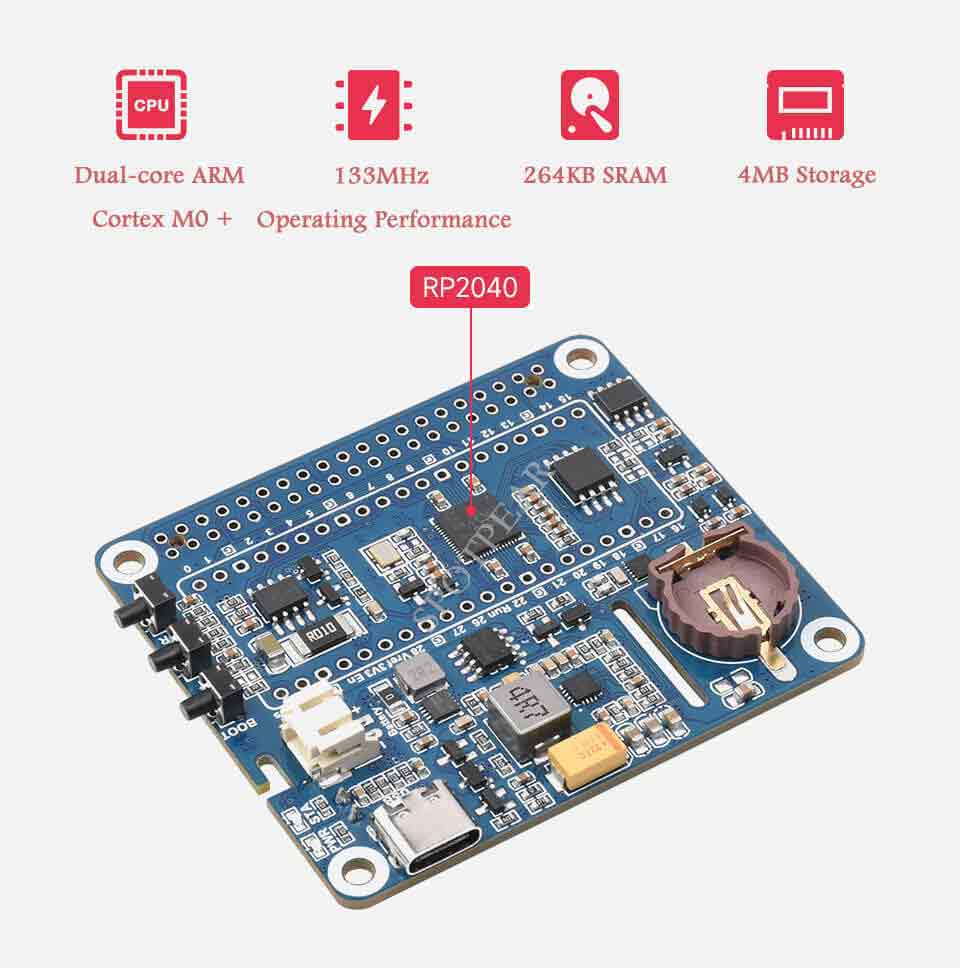 Compatible with Raspberry Pi Pico standard interface, can be equipped with Pico expansion board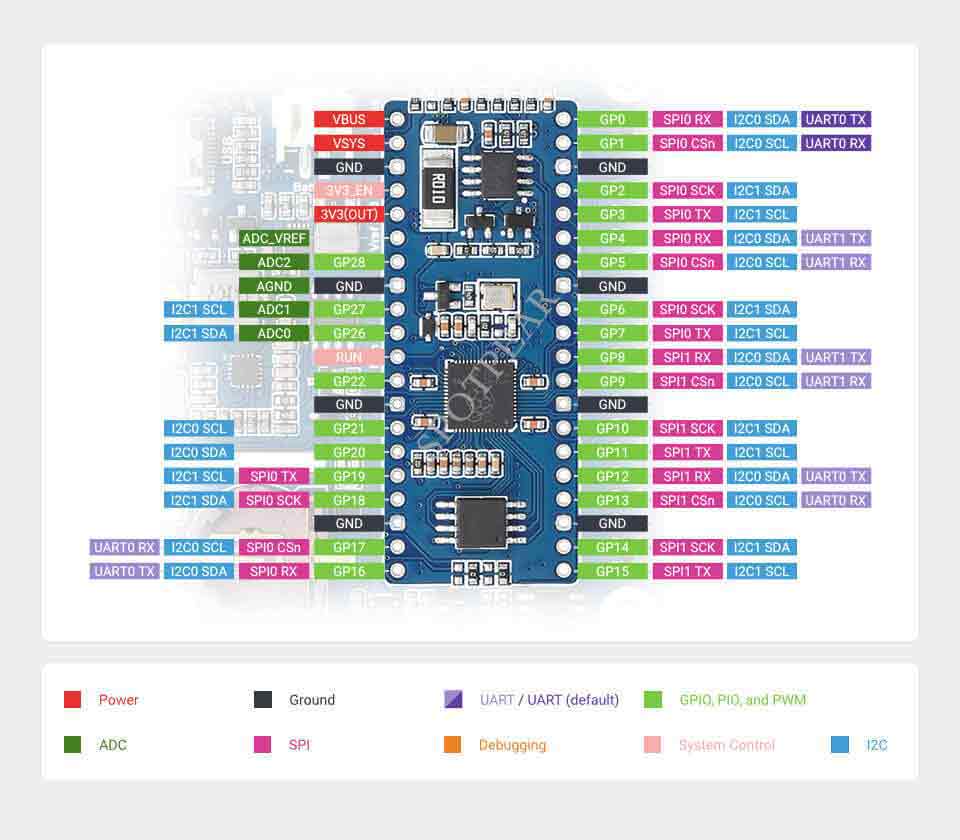 Provides accurate time control
Onboard RTC clock chip PCF85063 with backup battery holder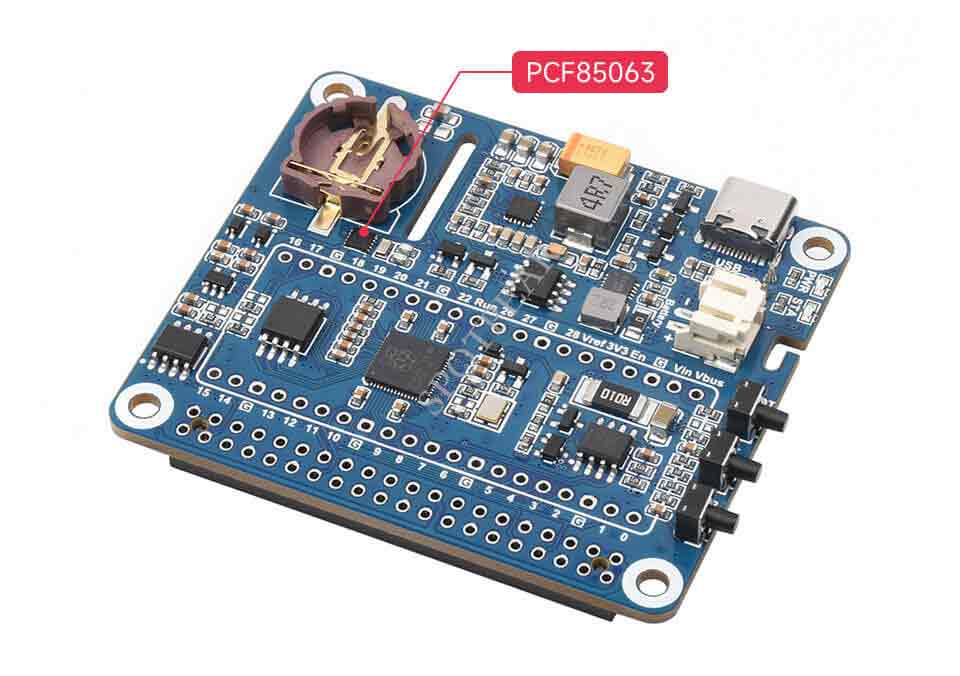 Supports simultaneous charging and discharging
Uninterrupted power supply
The onboard buck-boost DC-DC chip MP28167-A supports fast load transient response,Quickly switch among multiple power sources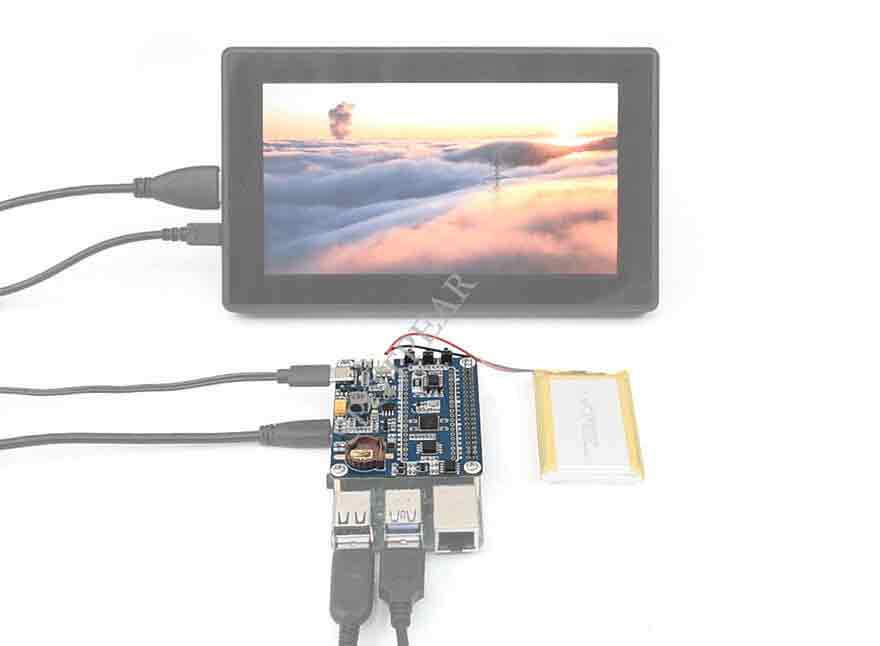 It can be used as the power button to realize the power-on, software shutdown and forced shutdown of the Raspberry Pi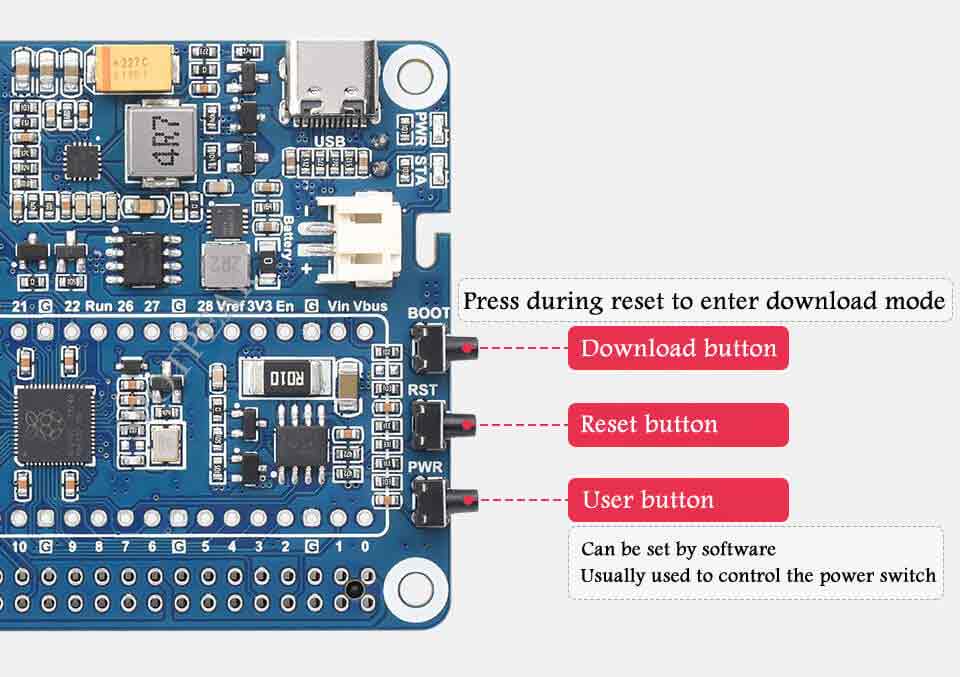 Safe and stable circuit design
It adopts battery anti-reverse connection circuit, anti-backflow circuit, current and voltage detection circuit, which is safer to use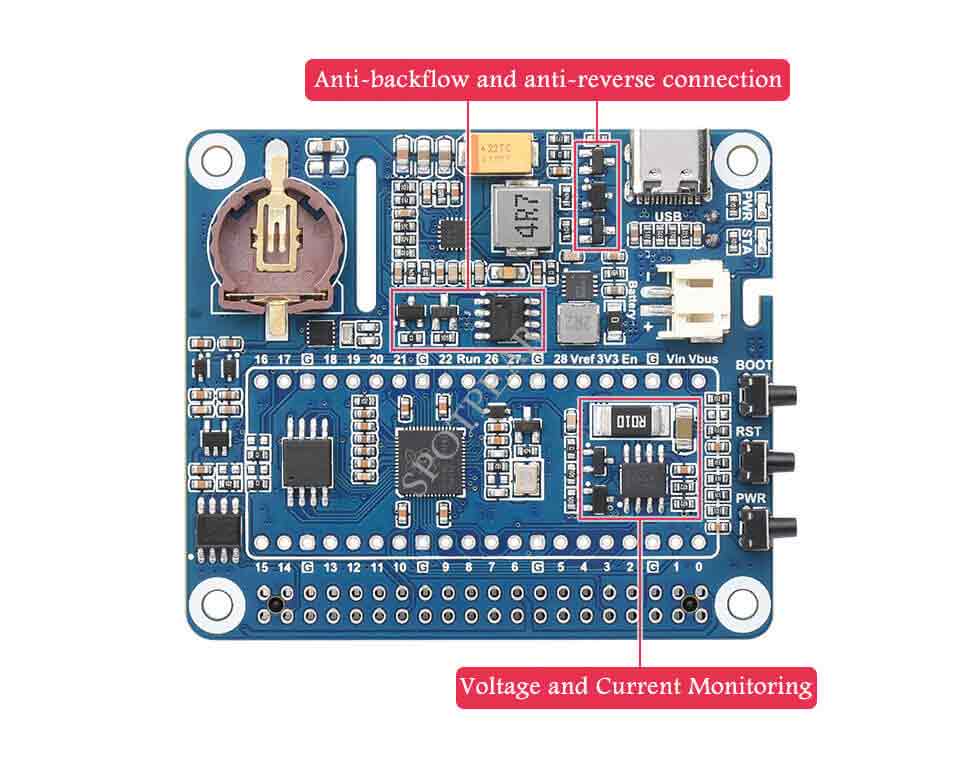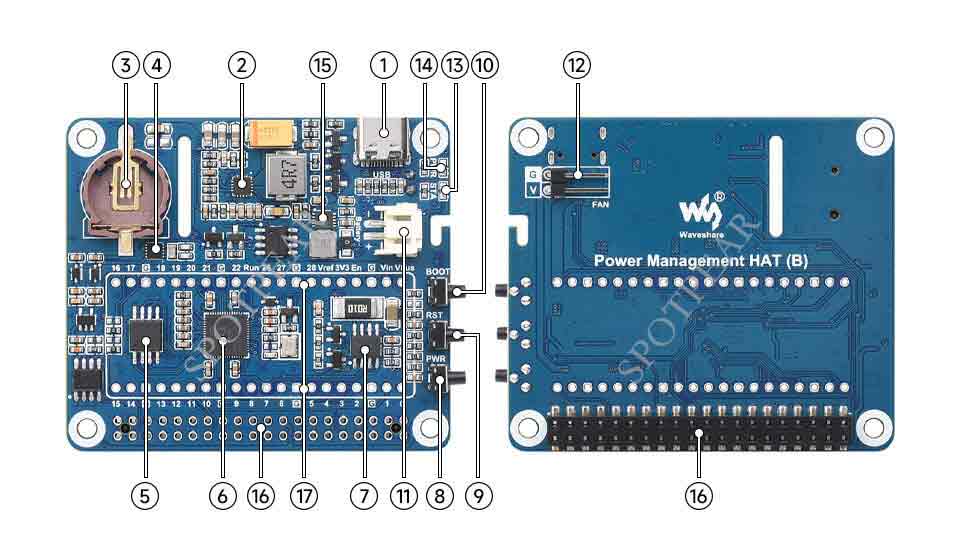 1: USB type-C
------Set download program, USB communication and power supply functions in one
2: MP28167-A
------Boost-boost chip, can provide fast load transient response
3: CR1220 button battery holder
------It can provide uninterrupted power supply for RTC clock chip
4: PCF85063
------RTC clock chip, can provide accurate time control
5: W25Q32JVSSIQ
------4MB NOR-Flash
6: RP2040
------Dual-core processor, up to 133MHz operating frequency
7: INA219
------Zero drift, bidirectional current/power monitor
8: PWR button
------User button, often used to control the power switch
9: Reset button
------RP2040 reset button
10: BOOT button
------ Press when RP2040 is reset to enter the download mode
11: PH2.0 battery port
------ Can be used to connect 3.7~4.2V regulated power supply or lithium battery
12: Fan Connector
13: Status Indicator
14: Power supply indicator
15: ETA6096
------High-efficiency lithium battery charging chip
16: Raspberry Pi GPIO interface
17: RP2040 pin interface
------ Compatible with Raspberry Pi Pico standard interface, can be equipped with Pico expansion board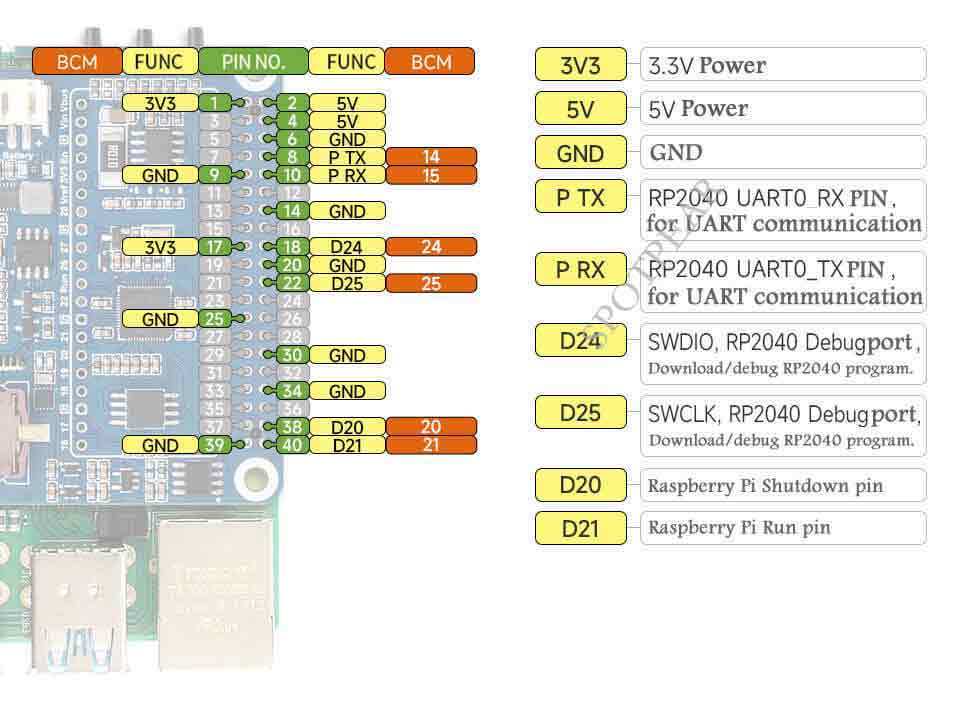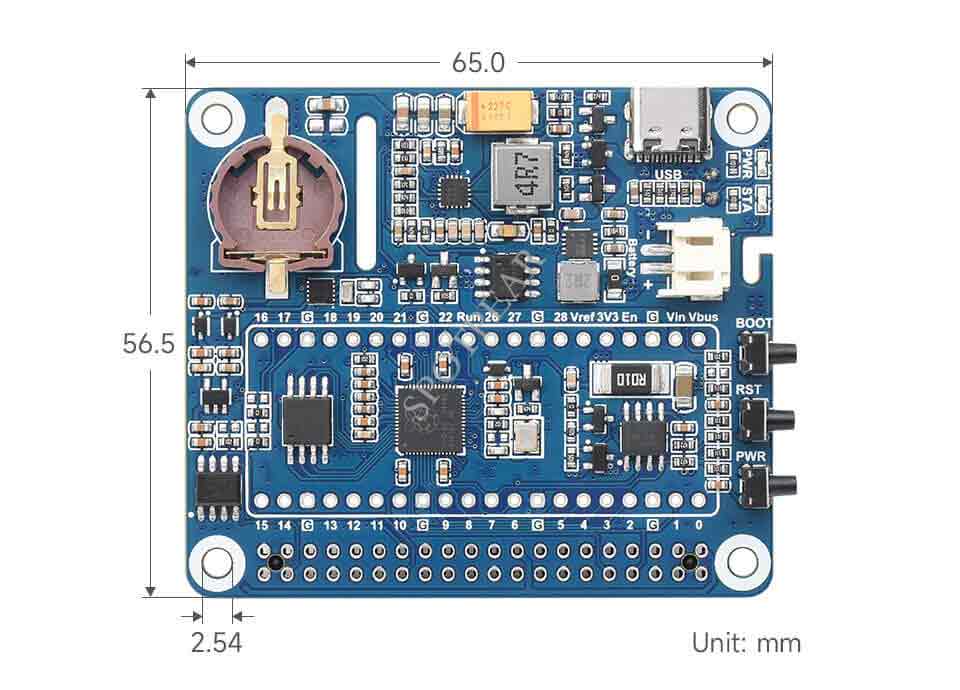 Video