Note1

:

Do not

include

Raspberry Pi

, Please

Buy alone

.
Note2: Raspberry Pi 3B /Zero 2w / Zero w
only support
the
default vertical
display and
cannot
support rotation to Landscape display , Pi 4B or CM4 Can
work well
with Landscape or vertical display
Specifications
Size: 5.5inch
Resolution: 1440×2560
Display Port: HDMI
Display Panel: IPS
Viewing Angle: 170°
Touch Type: Capacitive
Touch Points: 10-Points
Touch Port: USB
Touch Panel: Toughened Glass
Touch Panel Tech: Optical Bonding
Audio Output1: 3.5mm Jack
Audio Output2: 4PIN Header
Device & System Support
Raspberry Pi :
Supports Raspberry Pi OS, 10-points touch, driver free
Supports Ubuntu / Kali, single point touch, driver free
PC :
Supports Windows 11 / 10 / 8.1 / 8 / 7, 10-points touch, driver free
At present, only the GPU performance of Pi 4B and CM4 on the Raspberry Pi
motherboard can handle this high score screen
In the future, new Raspberry Pi motherboards can support as long as the
GPU performance is equivalent to or better than the Pi 4B
Pi 3B+ / Pi 3B / Zero 2w / Zero w

have hardware limitations,




only support the default vertical display

and cannot support rotation

Case version only supports Raspberry Pi 4B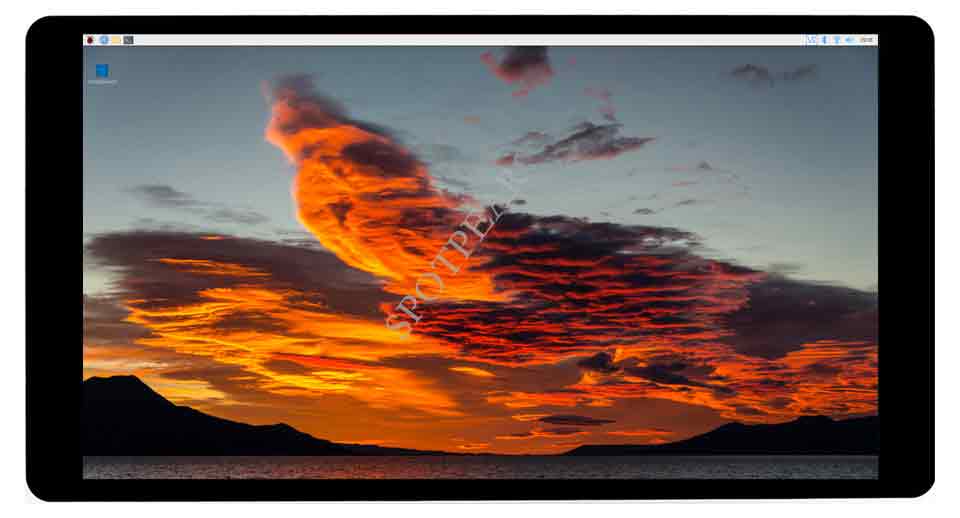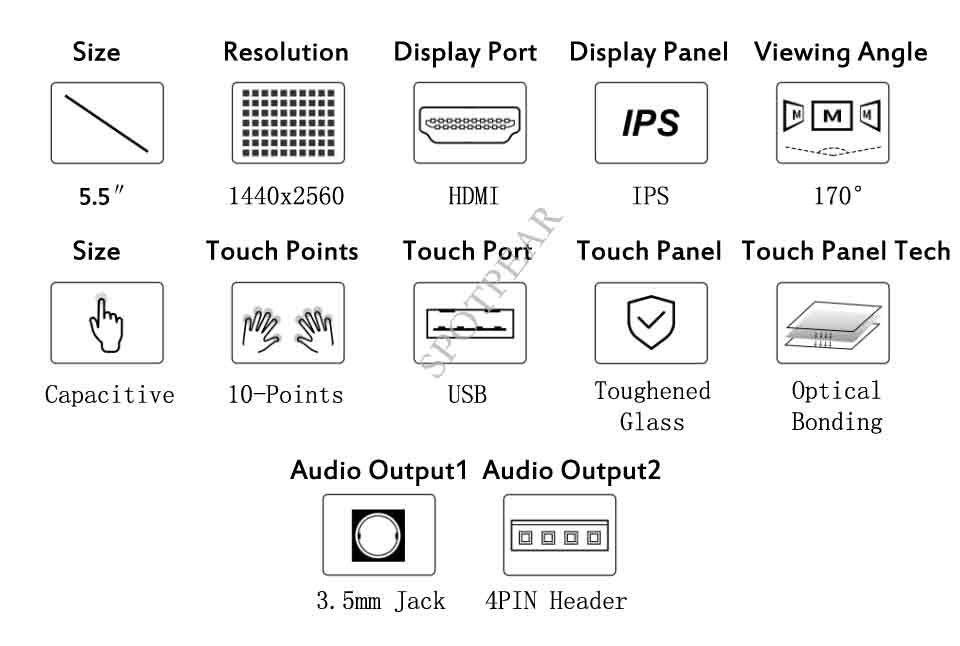 The display orientation is portrait by default, 1440×2560 resolution (H×V). Change the software config for landscape display.
Version selection
For detailed configuration, please refer to the configuration list

Connection Examples
Standard Edition


With Case


Working With Raspberry Pi Compute Module 4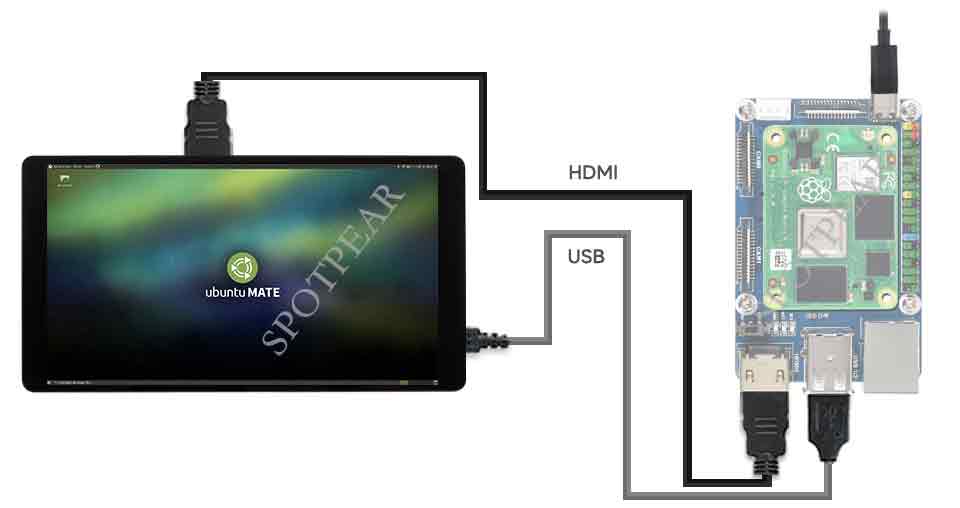 Working With Mini PC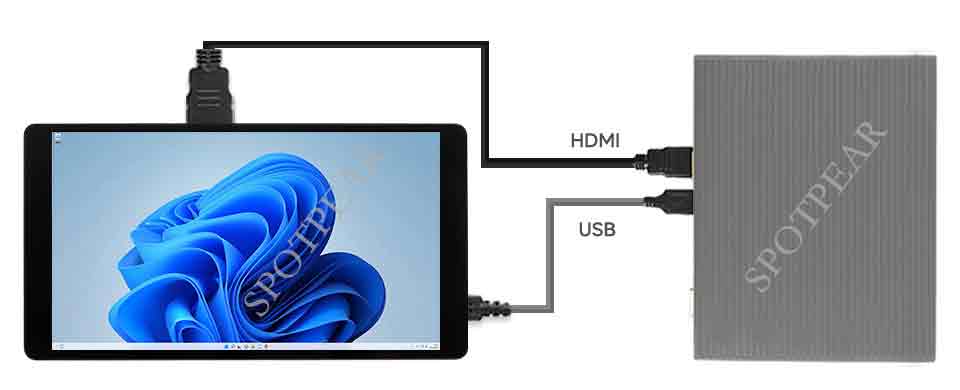 IPS display panel
Excellent display performance and color performance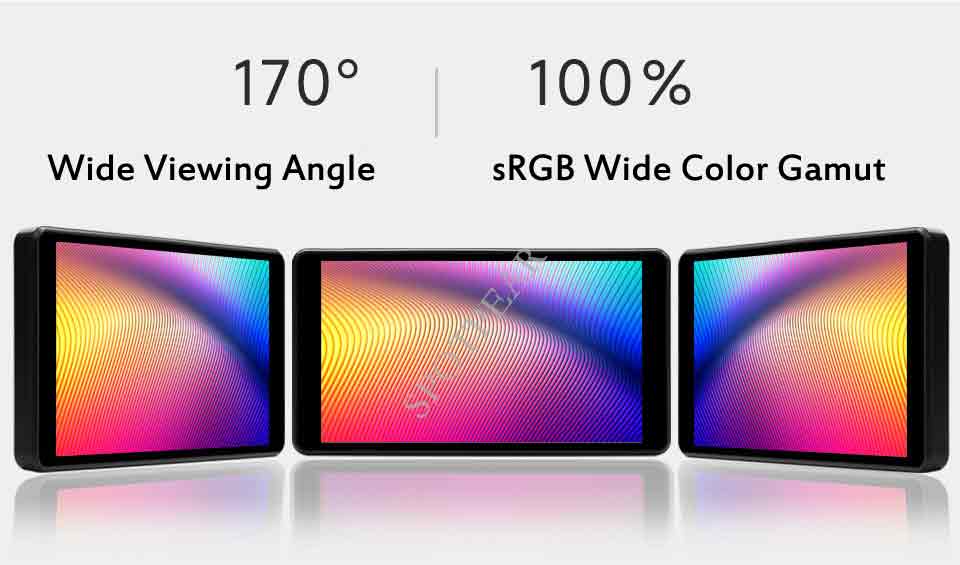 2K HD resolution
1440×2560 pixels
Optical Bonding, display well and dustproof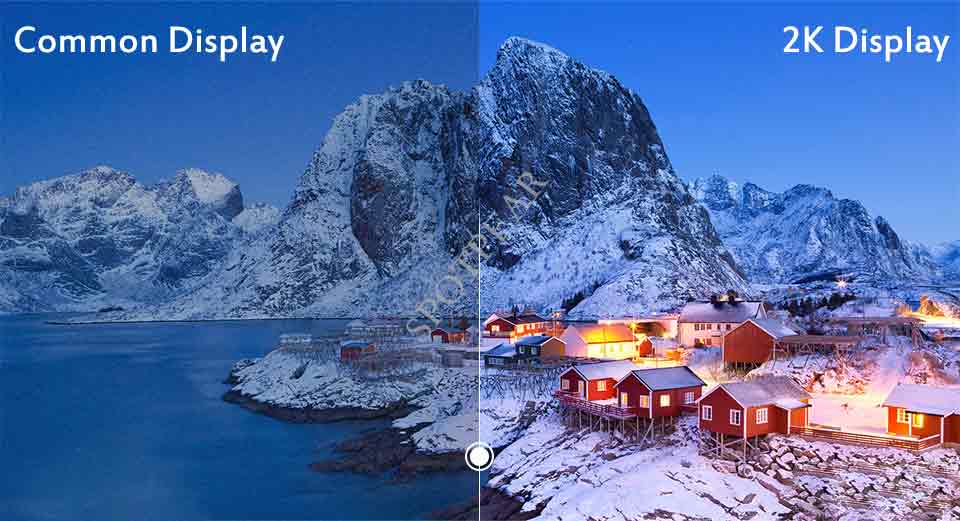 Touch Control
Up to 10-points touch, depending on the operating system. Up to 6H hardness toughened glass panel.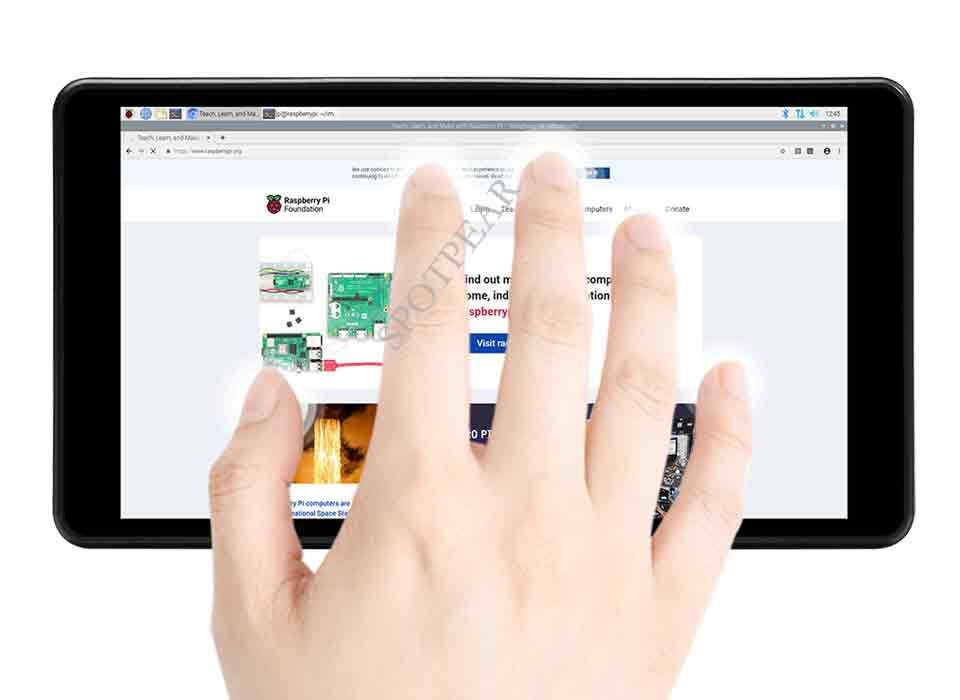 Interface Introduction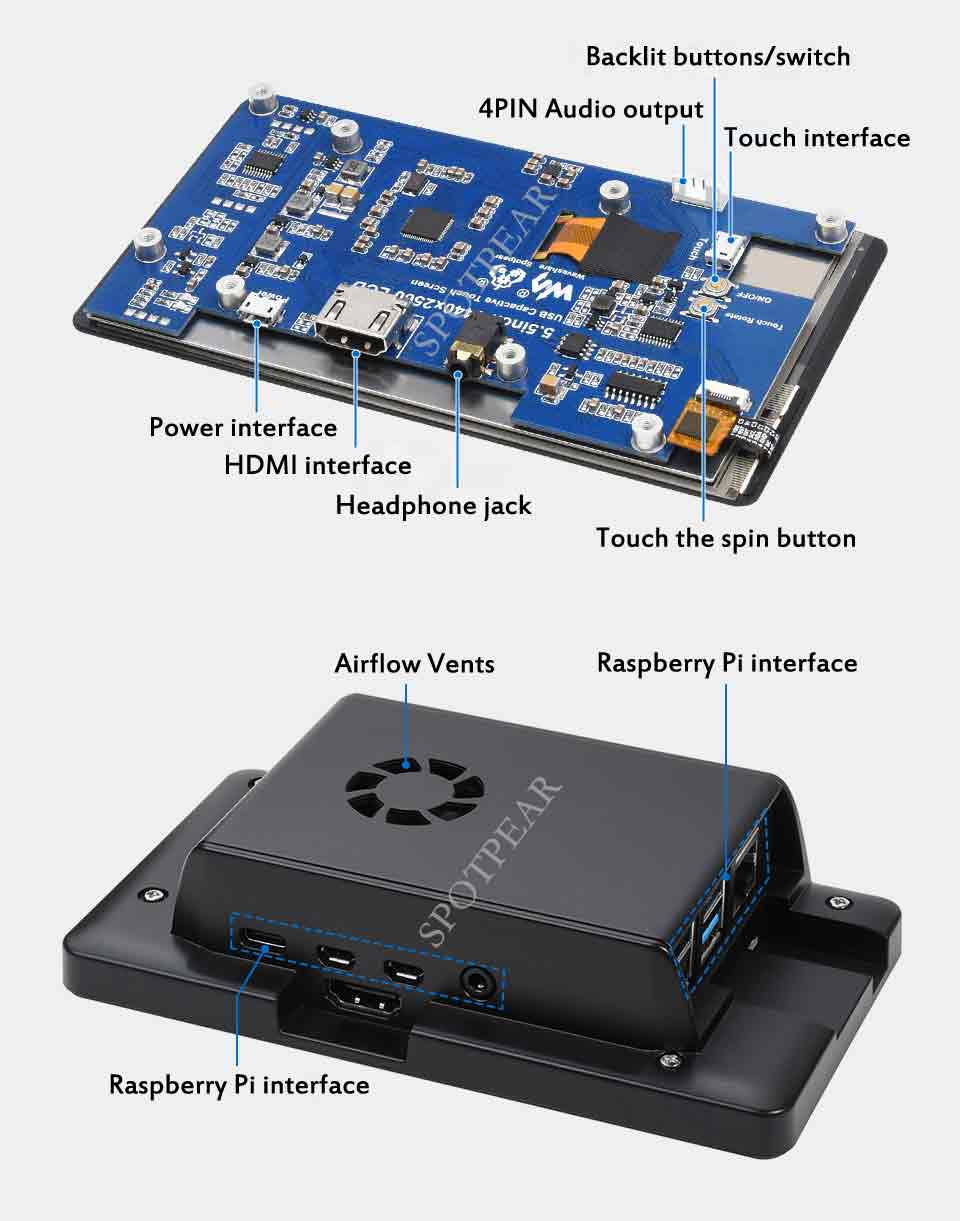 Appearance And Dimensions
Standard Edition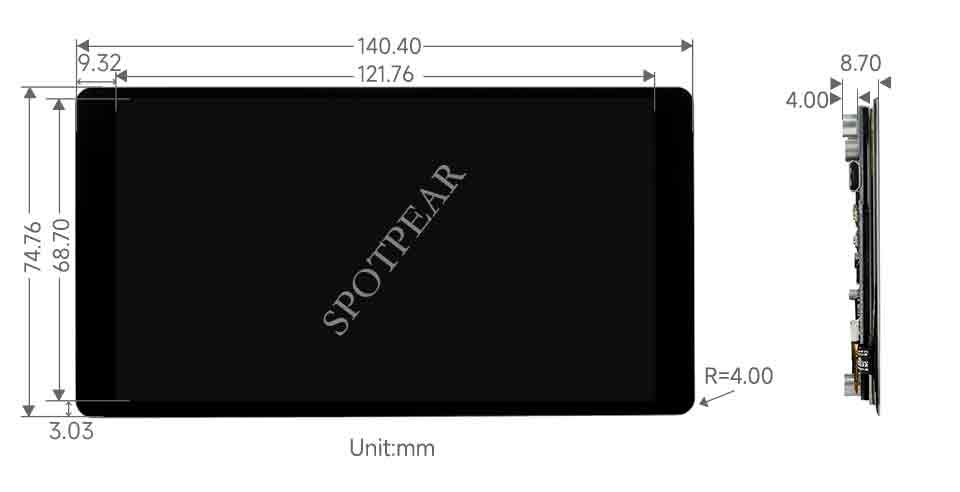 With Case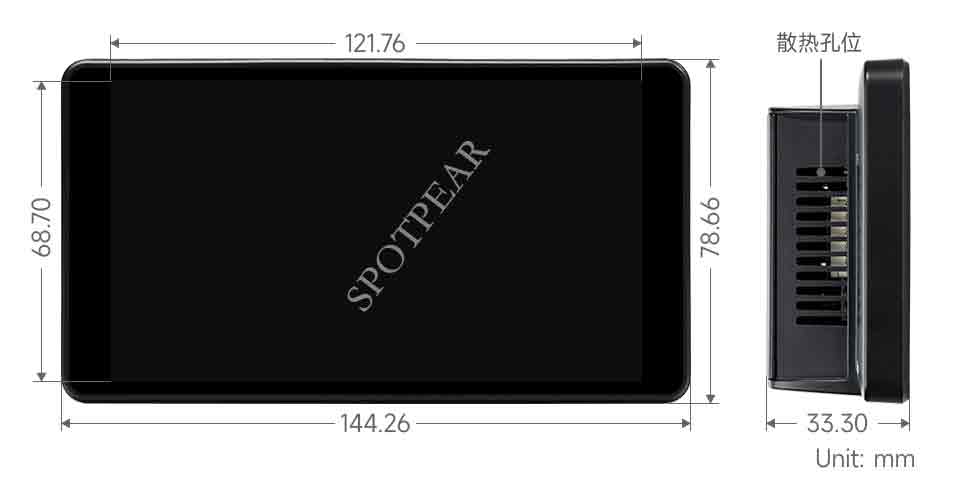 Video