Note
:
Do not
include
Raspberry Pi
, Please
Buy alone
.
Features
7.9inch IPS display with capacitive touch panel, hardware resolution is 400x1280.
Capacitive touch, supports up to 5-points touch.
Toughened glass capacitive touch panel, 6H hardness.
DSI interface, refresh rate up to 60Hz.
Working with Raspberry Pi, we provide the driver for Raspberry Pi OS.
Brightness is adjustable by software.
Support Pi 4B/3B+/3A+, CM3+/4 ,must be used with adapter cable.
Specifications
Size: 7.9inch
Resolution: 480×1280
Display Port: DSI
Display Panel: IPS
Viewing Angle: 170°
Touch Type: Capacitive
Touch Points: 5-Points
Touch Port: I2C
Touch Panel: Toughened Glass
Device & System Support
7.9″ Touch Display
The display orientation is portrait by default, 480×1280 resolution (H×V). Change the software config for landscape display.
Connection Examples
Working With Raspberry Pi 4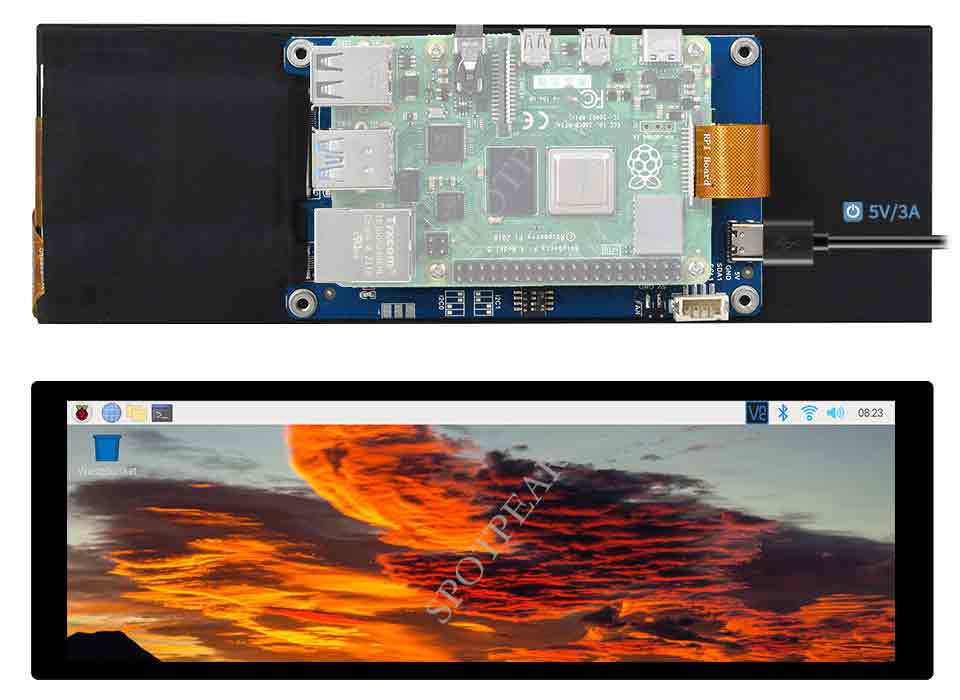 Working With Raspberry Pi 3B+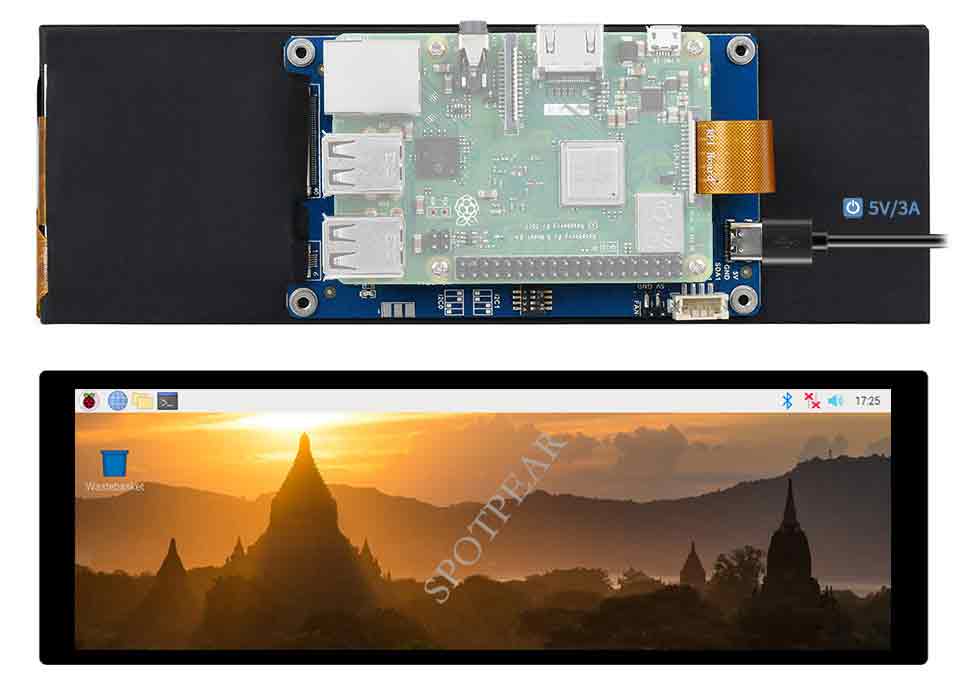 Display
IPS Panel

Touch Control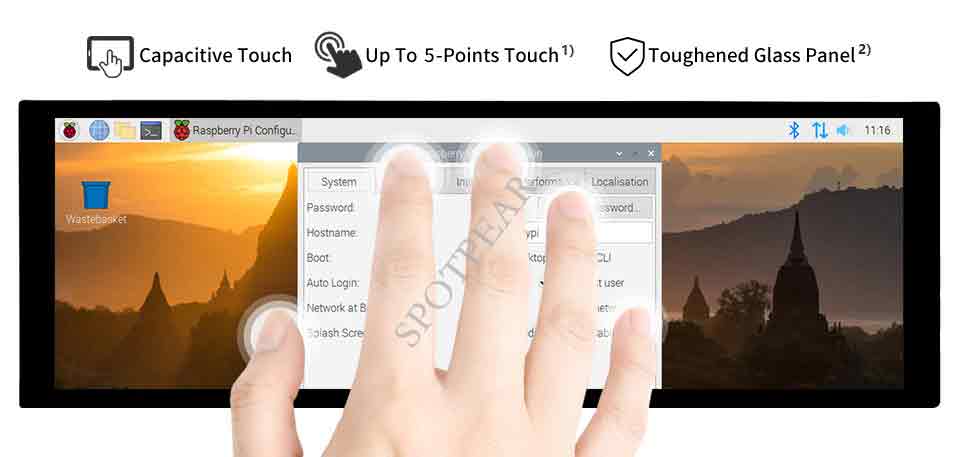 1) up to 5-points touch, depending on the operating system. 2) up to 6H hardness toughened glass panel.

Adjustable Brightness Via Software

Design Features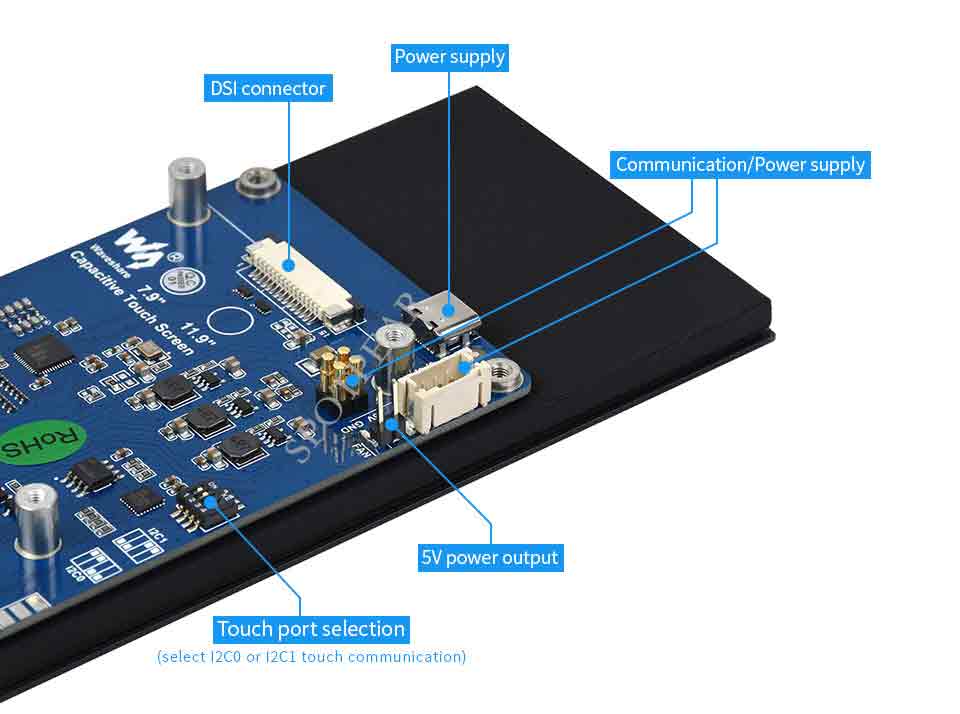 Appearance And Dimensions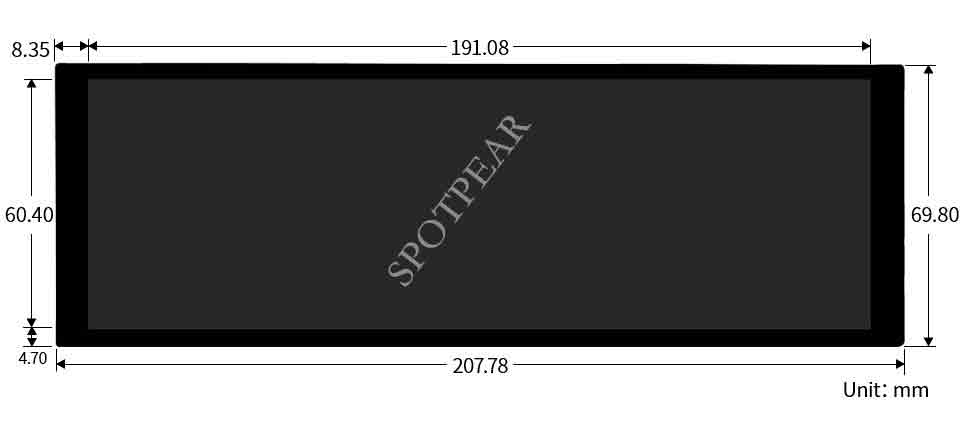 Video